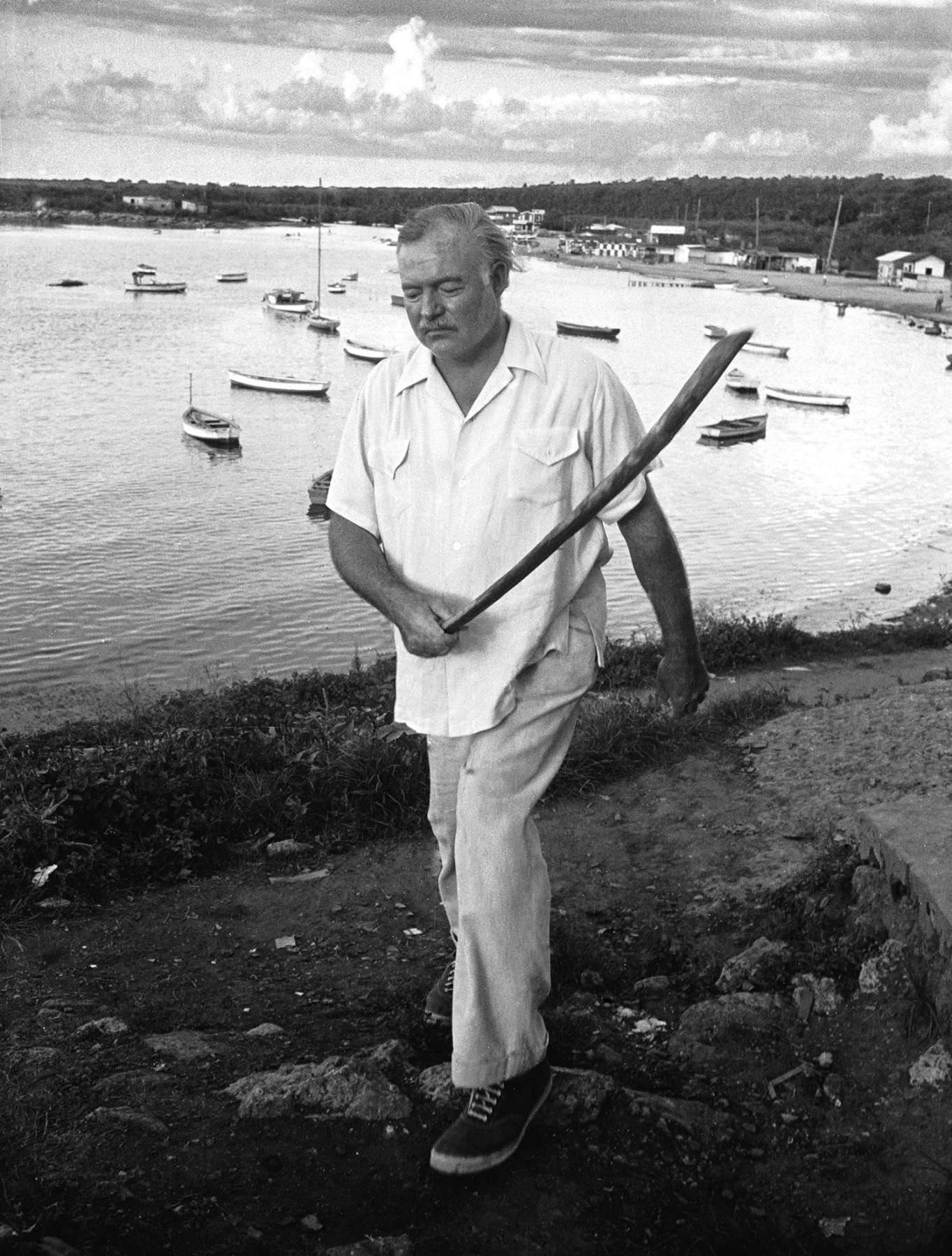 Alfred Eisenstaedt
Ernest Hemingway, Cojimar Harbor, Cuba
,
1935
Silver gelatin print. Printed 1979
Image: 8 15/16 x 6 1/4 inches
Paper: 9 15/16 x 8 inches
Edition 20 of 50
Signed, and editioned in ink recto. Titled, dated in pencil on printer's stamp with Time copyright stamp verso.
Alfred Eisenstaedt
Alfred Eisenstaedt Alfred Eisenstaedt (1898–1995) was a German-American photographer and photojournalist. Photographer Alfred Esienstaedt is renowned for his candid photographs, frequently made using various models of a 35mm Leica rangefinder camera. Alfred Eisenstaedt is best known for his photograph capturing the celebration of V-J Day, Times Square,1945. Over the years, Photographer Alfred Eisenstaedt captured over 2500 assignments (86 covers) for...