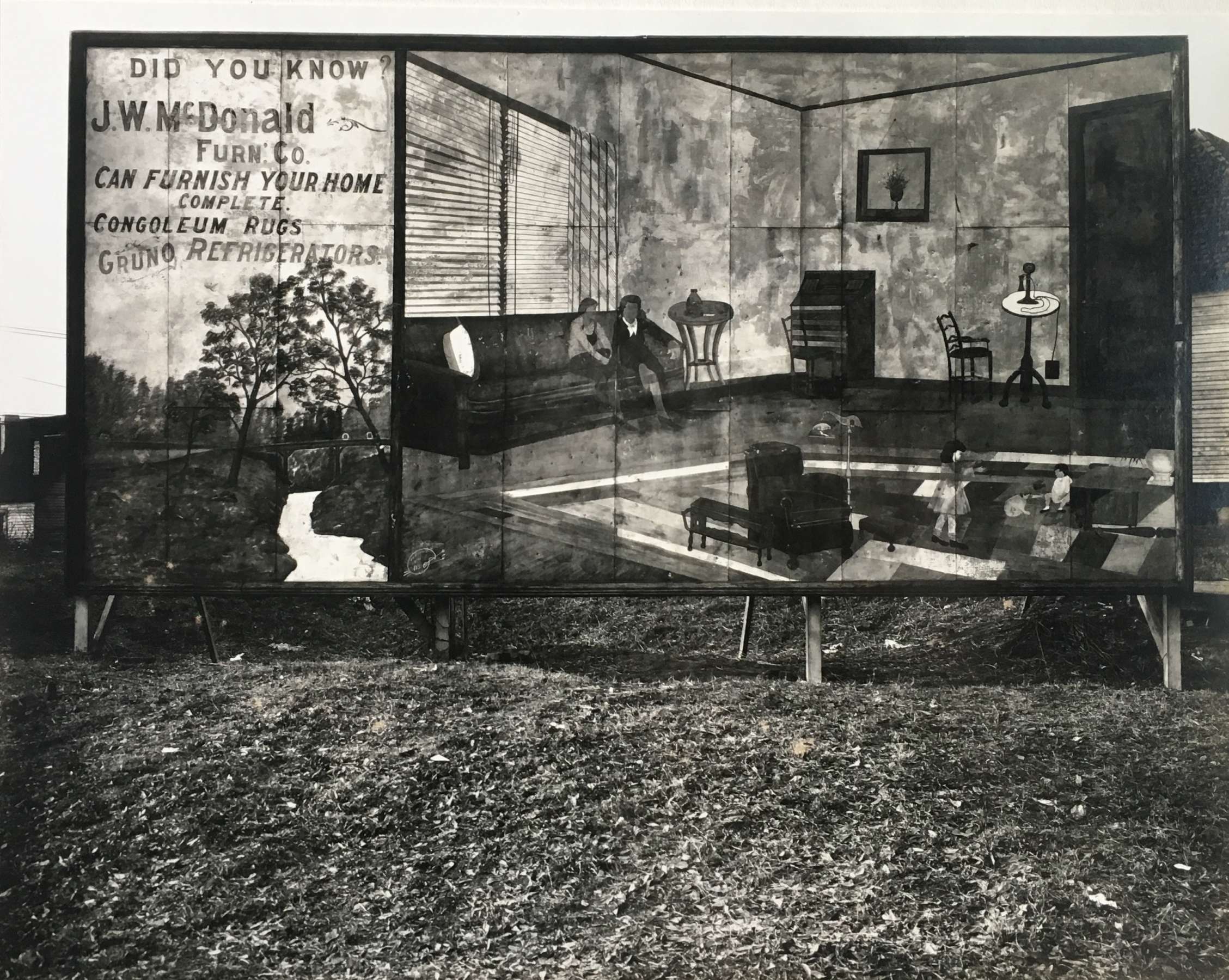 Walker Evans
Roadside Furniture Store Sign Near Birmingham, AL
,
1936
Silver gelatin print. Mounted to museum board.
Image: 7 3/8 x 9 3/8 inches
Mount: 18 x 15 inches
Signed, dated with annotations in pencil recto
Walker Evans
Walker Evans Biography Born in St. Louis, Missouri, in 1903, photographer Walker Evans took up photography in 1928. Walker Evans is best known for his work for the Farm Security Administration documenting the effects of the Great Depression. Much of Walker Evans' photography from the FSA period uses the large-format, 8x10-inch camera. Walker Evans said that his goal as a...