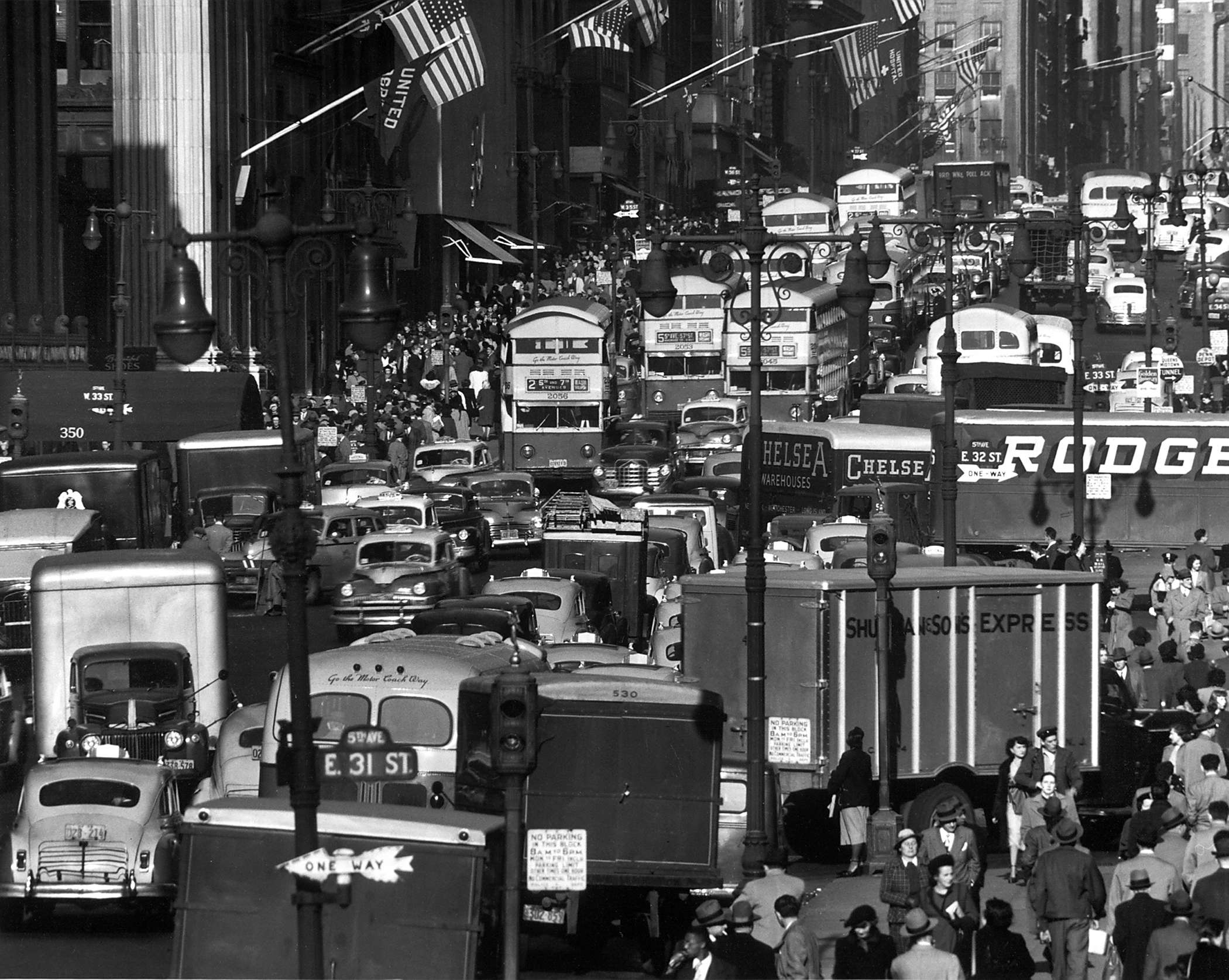 Andreas Feininger
Fifth Avenue looking north from 32nd St., NY
,
1948
Silver gelatin print
Image: 12 5/8 x 17 3/4 inches
Paper: 15 7/8 x 19 7/8 inches
Edition 19 of 50 + 10
Signed in ink recto. Annotations in pencil, and edition stamp verso.
Andreas Feininger
Andreas Feininger Biography Working under the modus operandi, 'What matters is not what you photograph, but why and how you photograph it," Andreas Feininger was a pioneer both visually and technically. Although his body of work covered a wide range of subject matter, Feininger is perhaps most well known for his black and white architectural photographs as well as his...
More works by 'Andreas Feininger'