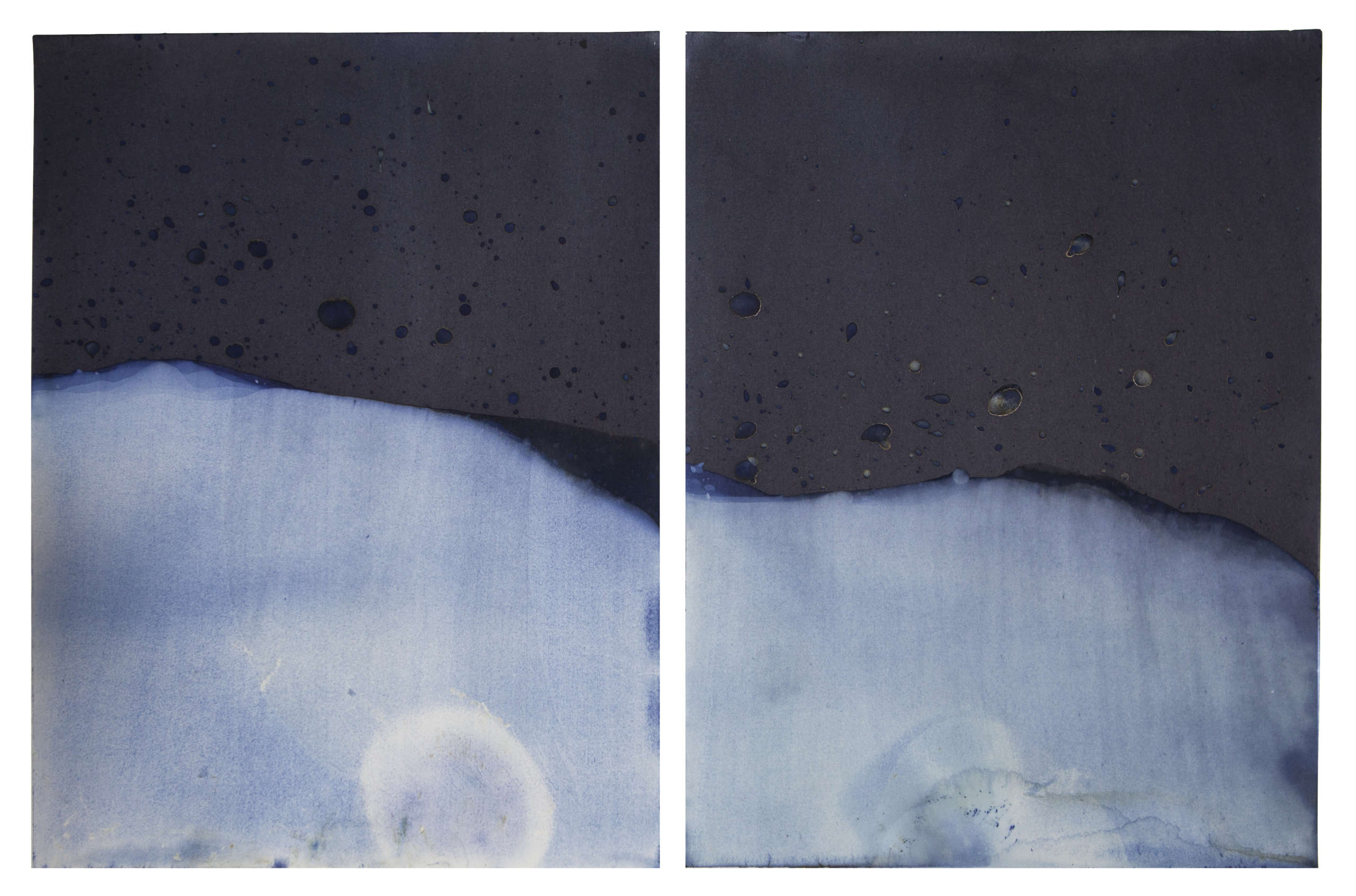 Meghann Riepenhoff
Muybridge Tides #08 (Rapidly Submerged Paper, Snake River, WY, 09.23.17)
,
2017
From the series 'Muybridge Tides'
Two dynamic cyanotypes
12 x 9 inches
Approximate mount: 16 x 24 inches
Unique
Signed in pencil verso
Meghann Riepenhoff
Meghann Riepenhoff Biography Born in Atlanta, GA, Meghann Riepenhoff is an artist based in Bainbridge Island, WA and San Francisco, CA. She received a BFA in Photography from the University of Georgia, Athens, GA and an MFA from San Francisco Art Institute, San Francisco, CA, where she is a part of the visiting faculty. Meghann Riepenhoff's photography has been exhibited...