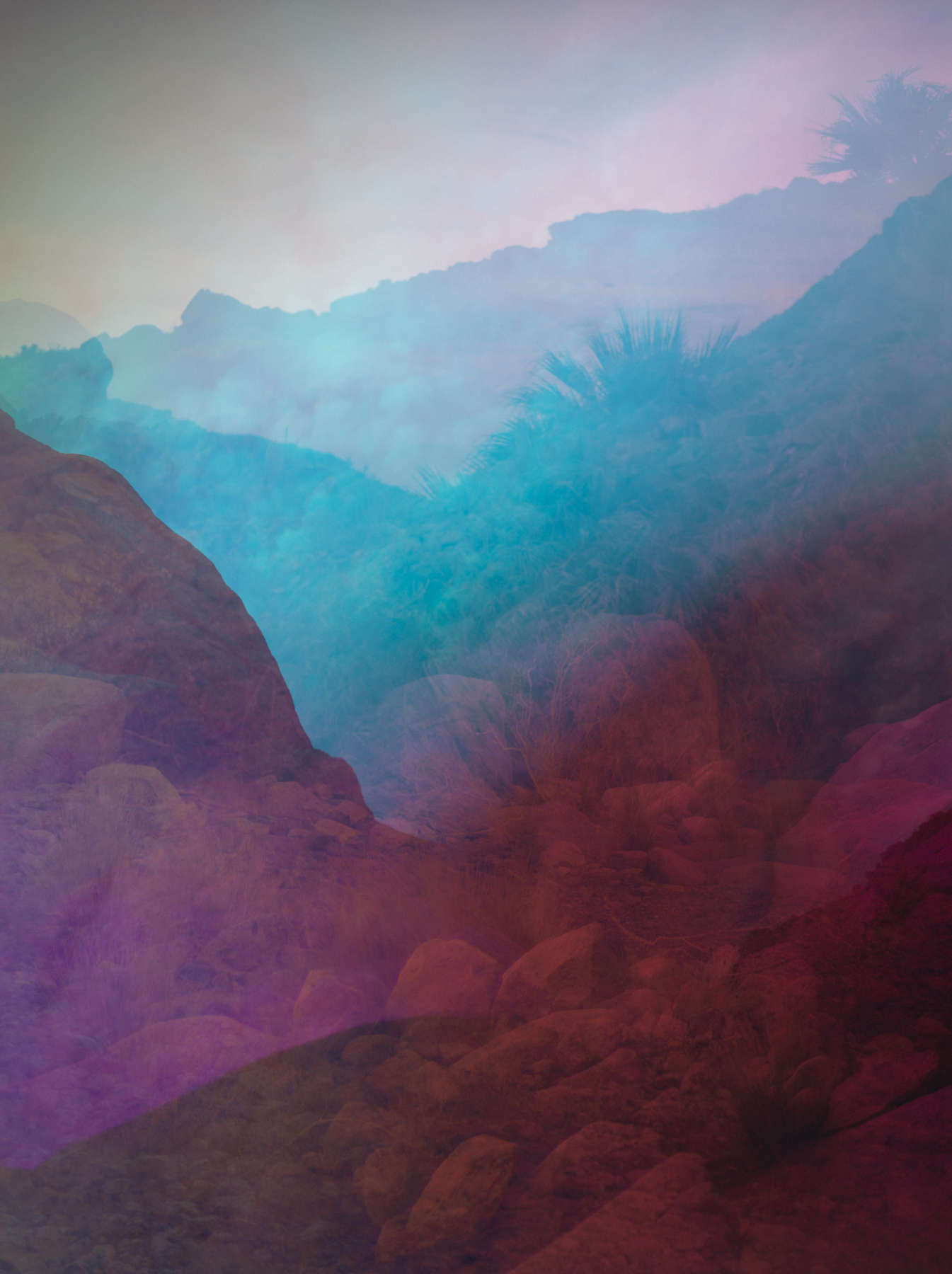 Terri Loewenthal
Psychscape 74 (Borrego Palm Canyon,CA)
,
2018
From the series 'Psychscapes'
40 x 30 inch archival pigment print
Edition of 3 + 2AP 

56 x 42 inch archival pigment print 
Edition of 3 + 2AP
Signed, titled, dated, and editioned on artist label verso
Terri Loewenthal
Terri Loewenthal is an Oakland-based artist whose recent work examines the intersection of landscape and psyche. In her new series, Psychscapes, Loewenthal investigates the sublime expanse of land and sky romanticized in the still-potent mythology of Utopian California. Psychscapes are single-exposure, in-camera compositions that utilize special optics developed by Loewenthal to compress vast spaces into complex, evocative environments. These photographs...