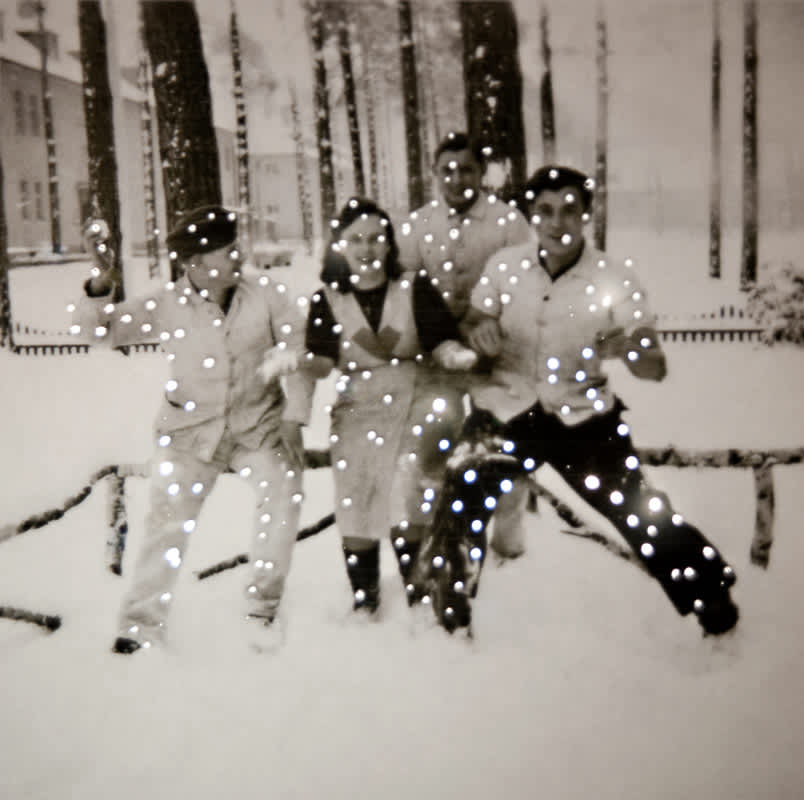 Amy Friend
January 30
,
1953
9 x 9 inch archival pigment print
Edition of 10
Signed, titled, and editioned in pencil verso
Amy Friend
Amy Friend Biography Over the past decade, Canadian artist Amy Friend has garnered international praise for her photographic work that explores the intertwined relationship of the past and present. In her series, Dare alle Luce, an Italian term meaning "to bring to the light", Friend collects, handalters and re-captures vintage photographs to bring them new meaning and life. The process...