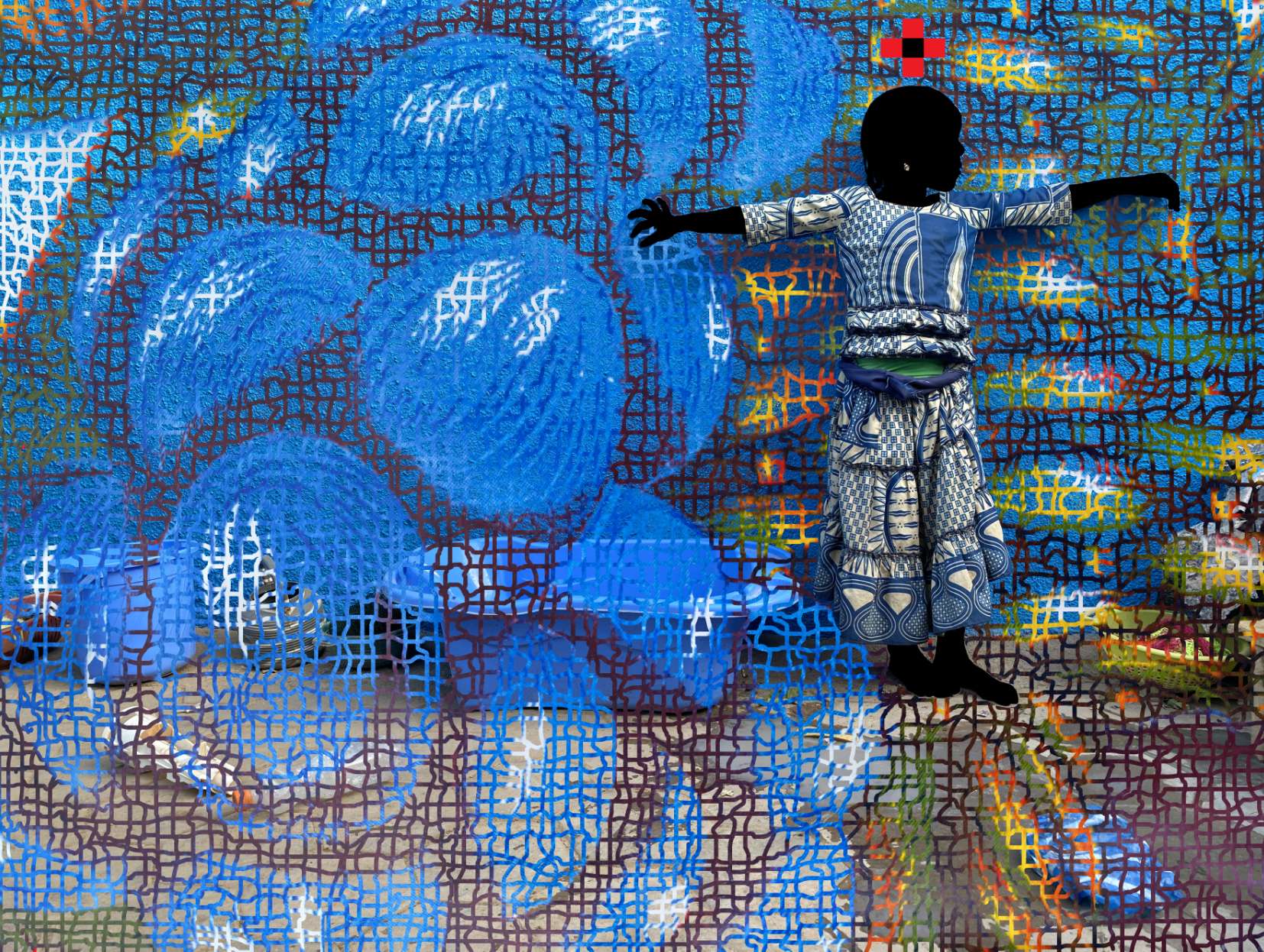 Saïdou Dicko
Le code bleu, Act1 T36
,
2020-2021
39 x 29 inches
Signed in ink, titled, and dated with annotations on certificate of authenticity
Hand-painted archival pigment print; digital collage without retouching
Saïdou Dicko
Saïdou Dicko Biography Saïdou Dicko was born in Burkina Faso in 1979. He lives and works in Paris, France. Saïdou is a self-taught visual artist (photographer, videographer, installer and painter). At the age of five, Dicko, a Fulani Shepherd, learned to draw by collecting shadows of his sheep on the Sahel soils. Naturally, the shadow is present in all of his work. In 2005, he began to experiment with photography. Six months after his photographic debut, he presented his first exhibition in the 2006 Dakar Biennial Off, where he won a prize, the first in a long series. Through painting, photography, video, and installations, Saïdou Dicko transforms the representation of forms, giving life to visual phenomena, to physical and psychological events of light, uniting the two extreme values that are at the heart of black and white contrast. He finds pleasure in bringing together the opposites to talk to us about equality, union, maternal love, freedom, and humanity. His work has been presented at many international events (biennials, international fairs, exhibitions). In 2012, he co-founded the collective 'Rendez-Vous d'Artistes' which is a nomadic platform where artists of all kinds — curators, gallerists, art lovers, cultural journalists — can exchange ideas. Since 2013, he has been curator and scenographer, particularly in Morocco. Saïdou Dicko's artistic work continues to evolve thanks to his travels, his experience, his variousinspirations and his continued quest for a better world. His new series, The Shadowed People, is a reflection of years of work and research. Fifty percent of all sales of Dicko's work go to his association, Nafoore Cellal, which has developed a health center and pharmacy, an organic vegetable garden employing 25 women and 7 men, 2 solar- powered water towers, and 2 manual water pumps in his native Yagma pastoral zone in Burkina Faso.