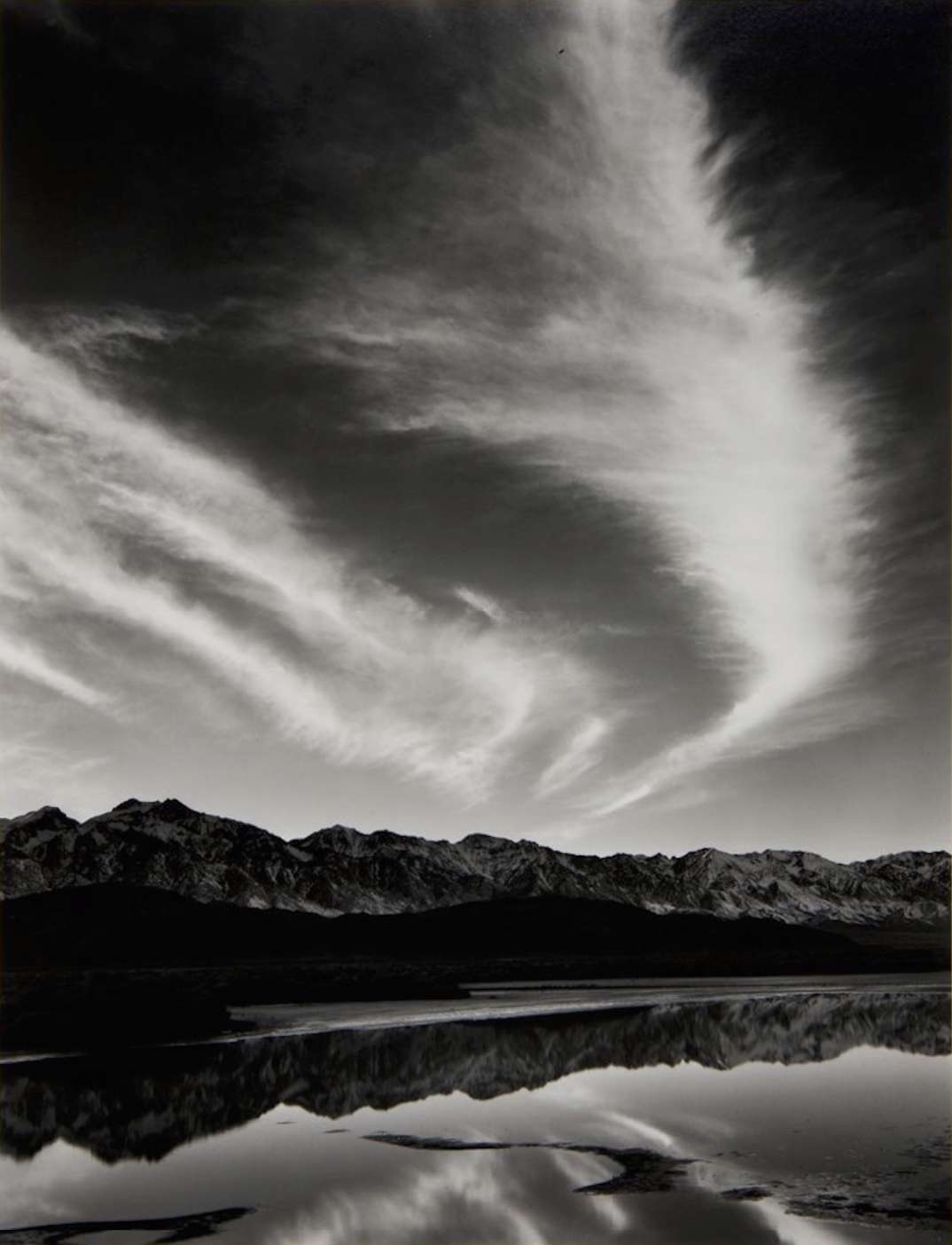 Ansel Adams
Sierra Nevada, Winter Evening, from the Owens Valley, 1962 From Portfolio Four: What Majestic Word. Print # XV. Published in 1963 by the Sierra Club San Francisco
,
1962
Silver gelatin print mounted to museum board. Vintage
Image: 11 5/8 x 9 inches
Mount: 18 x 14 inches
Edition 127 of 260
Signed in ink on mount recto; editioned in ink with portfolio label on mount verso
Ansel Adams
Ansel Adams Biography Known for capturing essential landscapes along the American west, Ansel Adams established himself as one of the most influential and prolific 20th century photographers. Distinct from his contemporaries, Adams was not preoccupied with capturing shots that perfectly emulate reality; instead, he harnessed his knowledge of photographic theory and employed techniques that highlight the intricate and effervescent character...