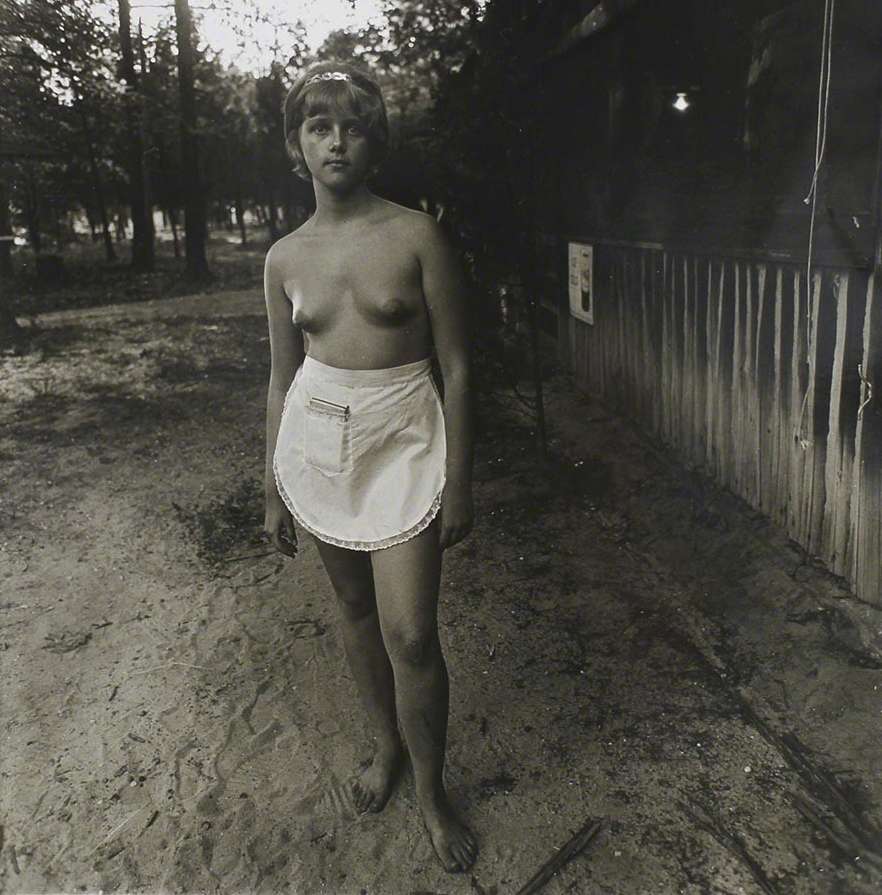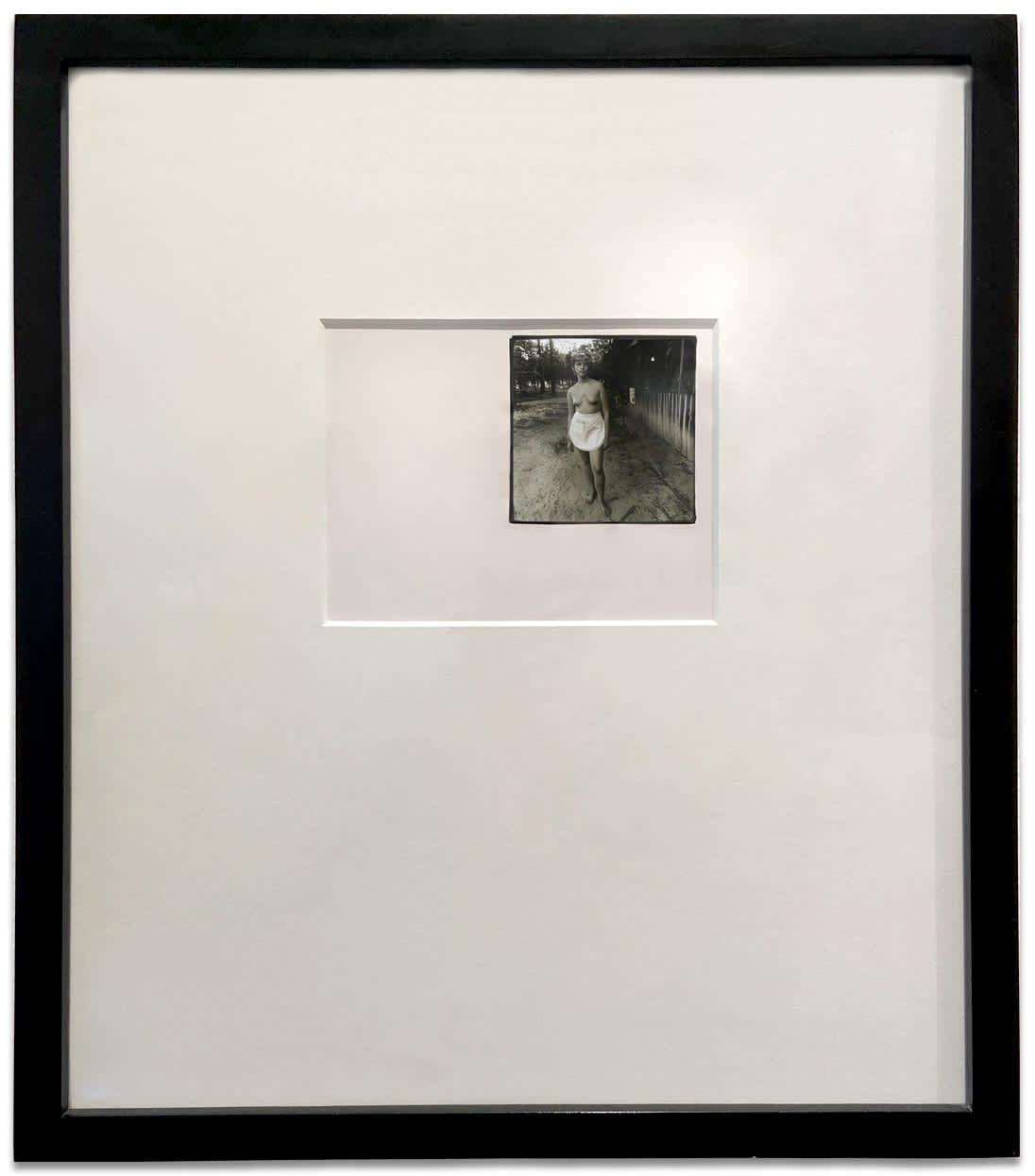 Diane Arbus
Waitress, Nudist Camp, NJ
,
1963
Silver gelatin print. Vintage
Image: 4 3/4 x 3 3/4 inches
Signed, titled, and dated with annotations in ink verso
Inquire
%3Cdiv%20class%3D%22artist%22%3E%3Cstrong%3EDiane%20Arbus%3C/strong%3E%3C/div%3E%0A%3Cdiv%20class%3D%22title%22%3E%3Cem%3EWaitress%2C%20Nudist%20Camp%2C%20NJ%3C/em%3E%2C%201963%3C/div%3E%0A%3Cdiv%20class%3D%22signed_and_dated%22%3ESigned%2C%20titled%2C%20and%20dated%20with%20annotations%20in%20ink%20verso%3C/div%3E%0A%3Cdiv%20class%3D%22medium%22%3ESilver%20gelatin%20print.%20Vintage%3C/div%3E%0A%3Cdiv%20class%3D%22dimensions%22%3EImage%3A%204%203/4%20x%203%203/4%20inches%3C/div%3E
Diane Arbus Biography
American photographer Diane Arbus (1923-1971) did the work of subverting both social and artistic mores through her black-and-white portraits of vulnerable individuals in intensly personal moments. She frequently wandered around New York City with her camera, capturing groups and individuals who have historically occupied a space stigmatized by normative social structures. Her work exhibits a diverse range of marginalized identities, including subjects with mental illness, members of the LGBTQ+ community, and subjects embodying the essence of the middle class.
Born into a wealthy New York family in 1923, Arbus began engaging with art from a young age. With the help of her parents, she was granted access to equipment necessary to embark on her photographic journey. In 1941, Diane Arbus and her husband Allen began a commercial photography business, successfully promoted her work to be featured in publications such as Vogue andHarper's Bazaar. By 1950, however, Arbus had branched out from the world of commercial photography in order to encapsulate a more subjective, emotional picture of the rapidly growing society surrounding her. Work from this next era of her career was featured in The Museum of Modern Art's "New Documents" exhibition (1967) in conjunction with Lee Friedlander and Garry Winogrand. Arbus committed suicide at the age of 48, ending her lifelong battle with depression. The following year, the Museum of Modern Art conducted her first retrospective.
Currently, collections of Arbus's works can be found at the critically acclaimed Metropolitan Museum of Art in New York, the National Gallery of Art in Washington D.C., and the Tate Modern in London, England.