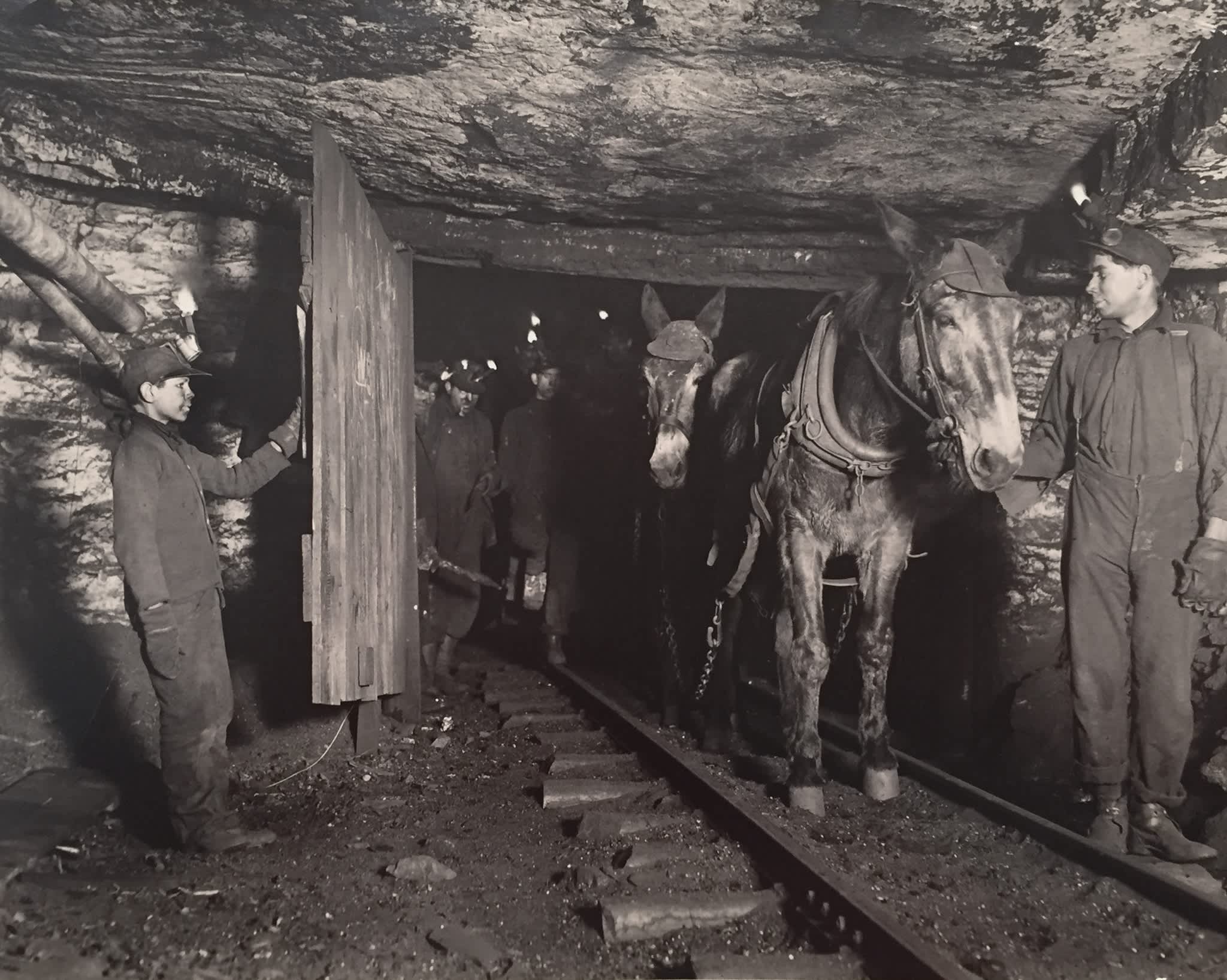 Lewis Hine
Trapper Boys
,
1930
Silver gelatin print. Vintage
Image: 7 1/2 x 9 1/2
Paper: 8 x 10
Annotated by artist in ink verso, "Only a few years ago many 'Trapper-boys' were employed to work in the coal mines, - some younger than this. Photo by Hine for Nat. Child Labor Committee" ; photographer's stamp, four date stamps, "Return to Times" stamp and notations in pencil and colored pencil on print verso
Lewis Hine
Lewis Hine Biography Lewis Hine was an American photographer best known for his work that he used to expose the harsh realities of social injustice in the early 20th century. A school teacher by trade and photographer by passion, Hine was early to realize the potential of photography in education. Operating under the mantra that, "photography can light up darkness...