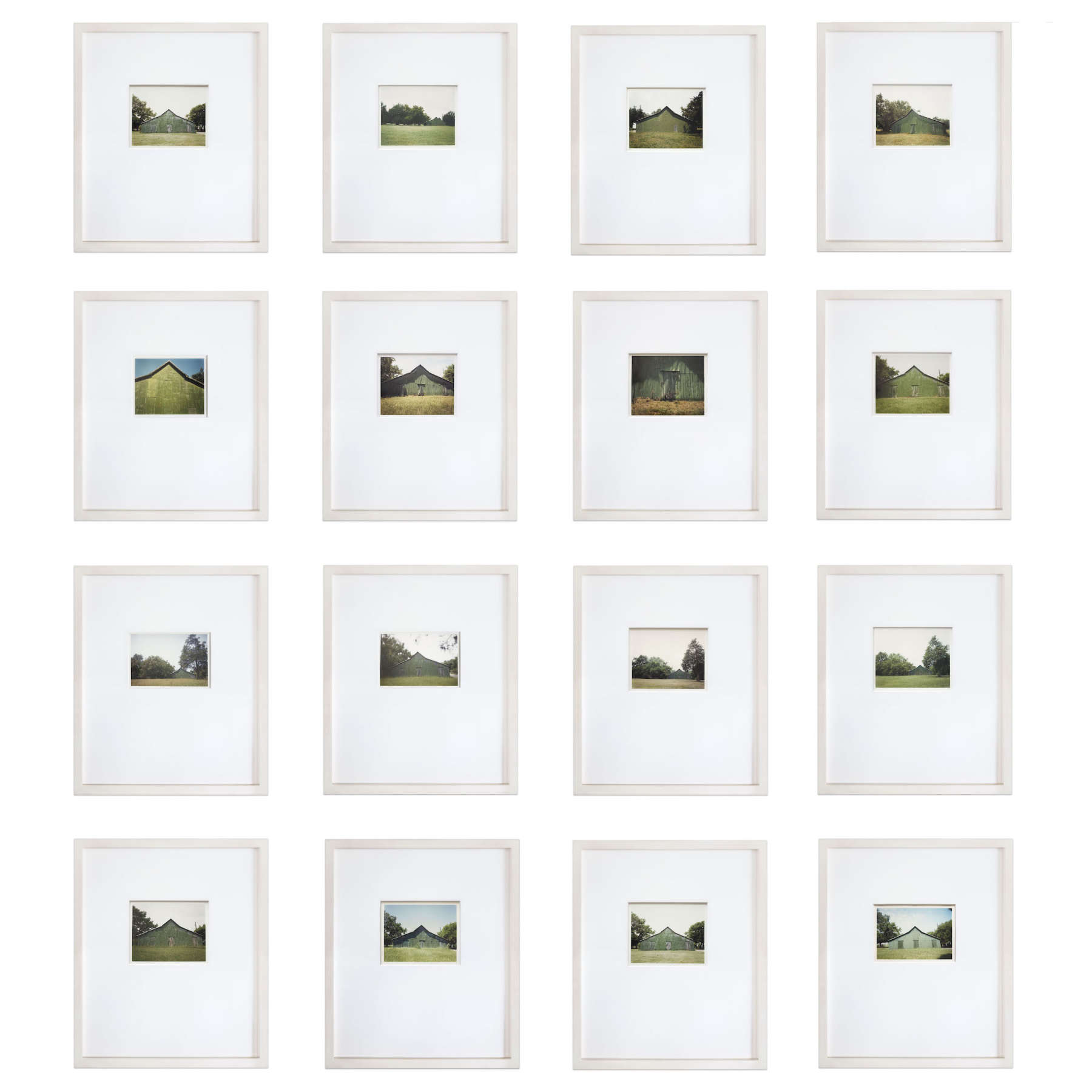 William Christenberry
Green Warehouse, Newbern, Alabama
,
1978 - 2000
Sixteen Ektacolor Brownie prints. Printed 2001
Image approximately: 3 1/2 x 5 inches each
Paper: 8 x 10 inches each
Edition 1 of 9
Signed, titled, and dated with annotations in ink verso
William Christenberry
William Christenberry Born in Tuscaloosa, Alabama, William Christenberry (1936 – 2016) grew up in a south where old road signs, deteriorating buildings, and dirt roads shaped his childhood memories. Working in a wide variety of media — including painting, drawing, photography, sculpture, and assemblage — William Christenberry is known for his artistic exploration of the psychology of place, in particular...