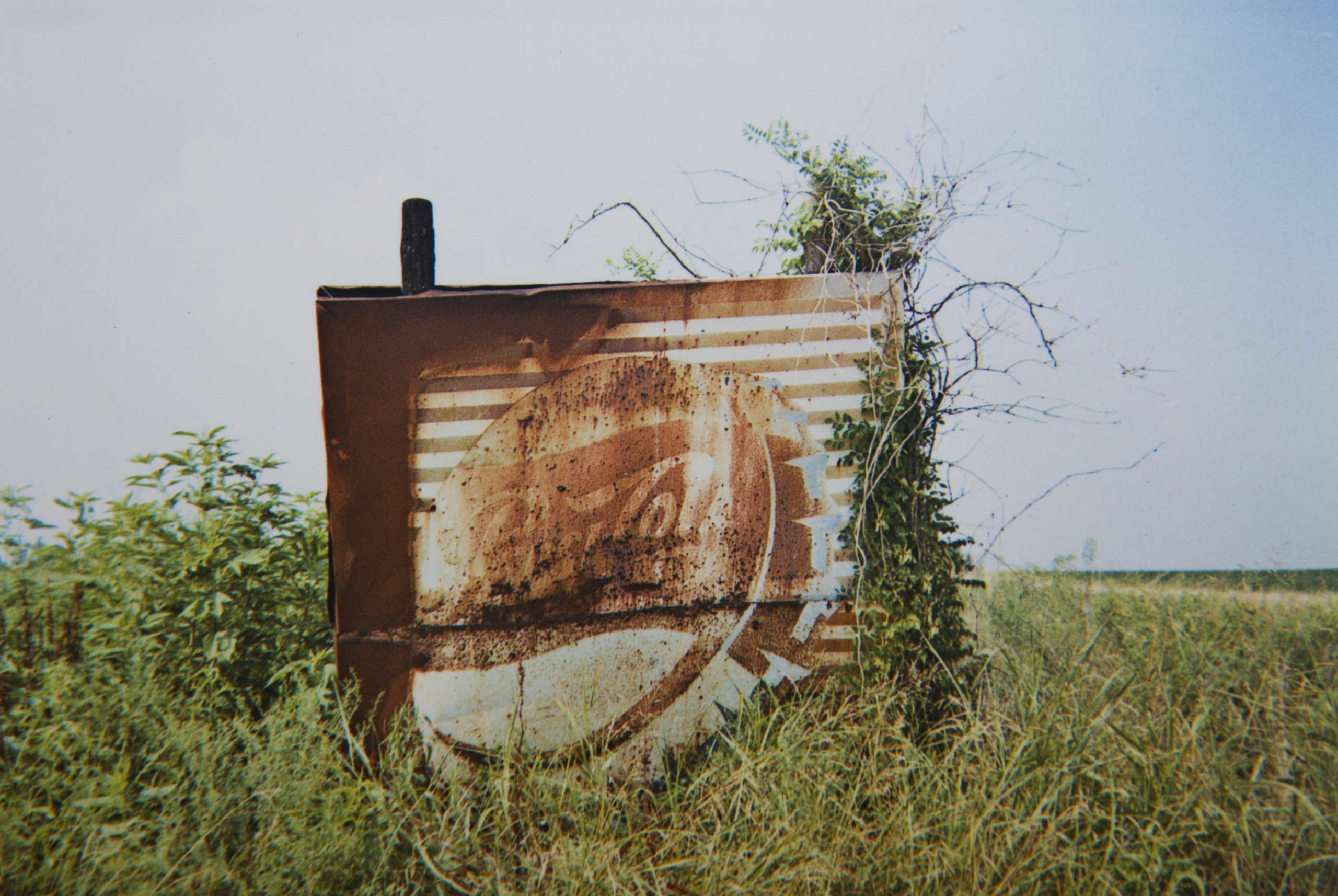 William Christenberry
Pepsi Cola Sign in Landscape- Near Uniontown, Alabama
,
1978
8 x 10 inch dye transfer print
Edition of 25
Signed, titled and dated in pencil with edition and stamp in ink verso. Printed 1981
William Christenberry
William Christenberry Born in Tuscaloosa, Alabama, William Christenberry (1936 – 2016) grew up in a south where old road signs, deteriorating buildings, and dirt roads shaped his childhood memories. Working in a wide variety of media — including painting, drawing, photography, sculpture, and assemblage — William Christenberry is known for his artistic exploration of the psychology of place, in particular...