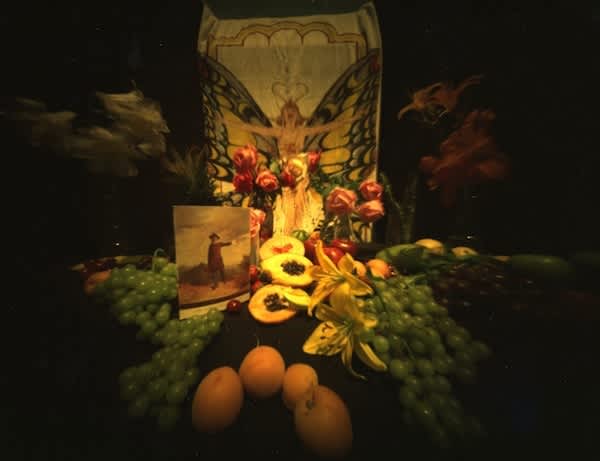 Willie Anne Wright
Richmond, VA: Fruits and Flowers with Postcard #2
,
1981
Direct positive print on Cibachrome paper
8 x 10 inches
Unique
Signed, titled, and dated in pencil verso
Willie Anne Wright
Willie Anne Wright Biography Willie Anne Wright is a native and resident of Richmond, Virginia. Willie Anne Wright, has been working since the seventies, largely in lensless pinhole and photogram photography, and a recent return to these earlier processes within photography at large has brought attention to this incredible body of work. Accompanied by a new book from Candela Press...