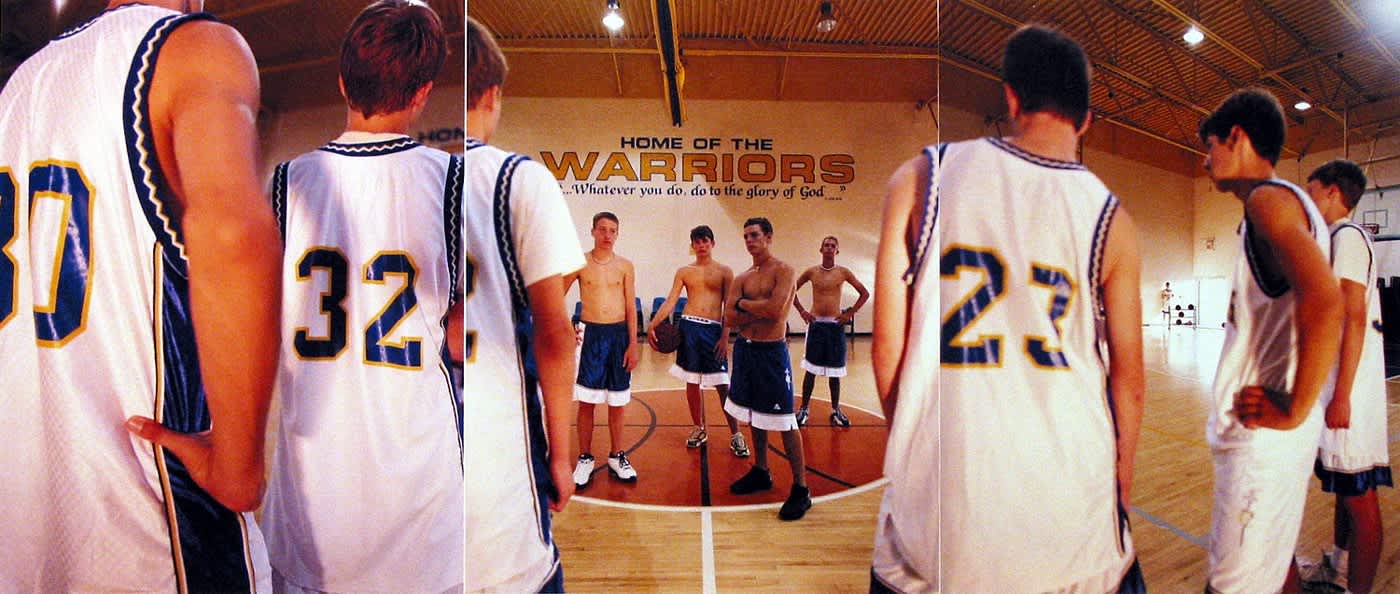 David Hilliard
Shirts Vs. Skins
,
2001
Three chromogenic dye coupler print mounted to aluminum
24 x 60 inches
Edition 7 of 10
Edition 7 of 10
Signed, titled, dated, and editioned on artist label vers
David Hilliard
David Hilliard Biography David Hilliard creates large scale multi-paneled photographs, based on his life or the lives of people around him. David Hilliard received a BFA from the Massachusetts College of Art and MFA from Yale University. David Hilliard's photography can be found in important collections including the Whitney Museum of American Art, the Museum of Fine Arts Boston, the...