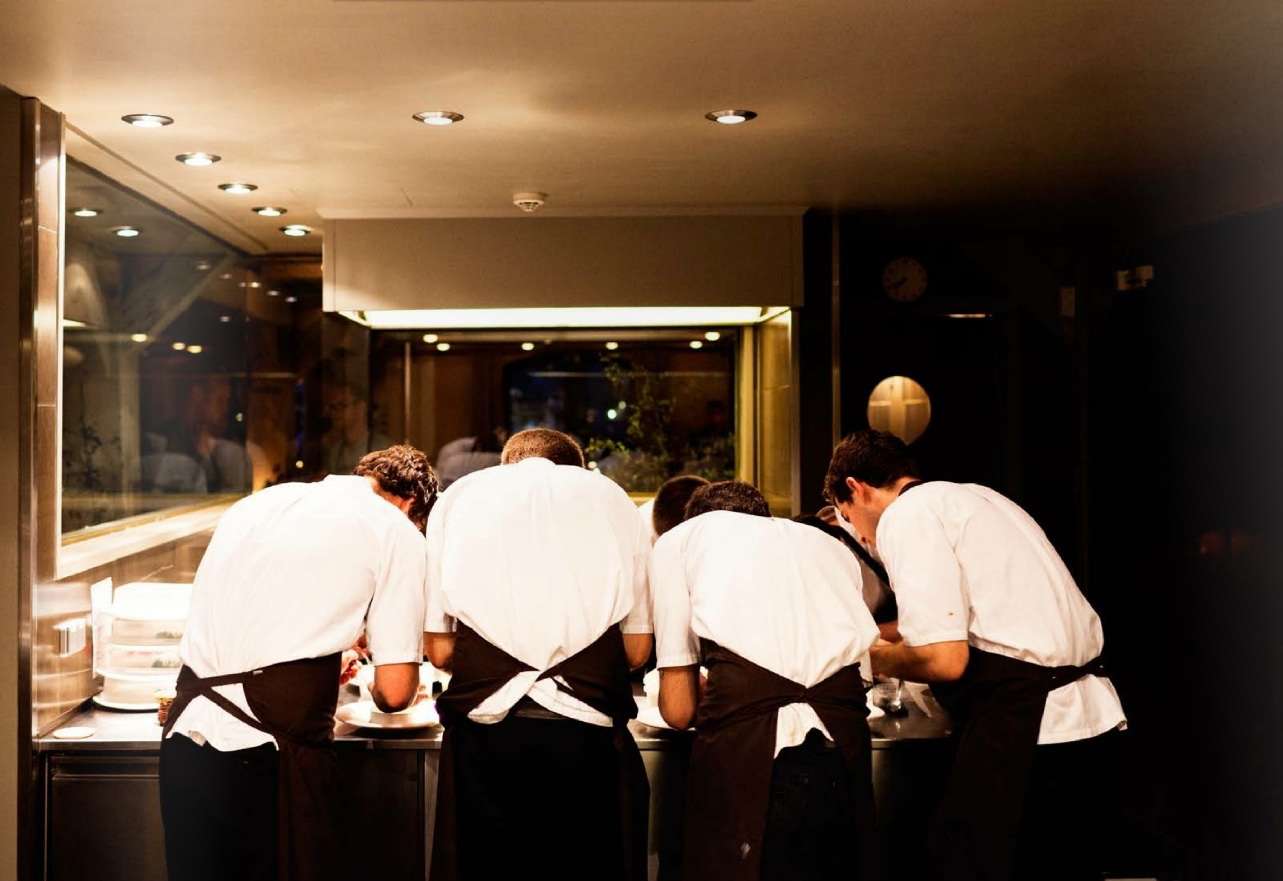 Todd Selby
Plating at Noma
,
2011
23 x 31 1/2 inch digital chromogenic dye coupler print
Edition of 8

32 1/2 x 45 1/4 inch digital chromogenic dye coupler print
Edition of 6

50 x 70 1/2 inch digita chromogenic dye coupler print
Edition of 3

60 x 80 1/2 inch digital chromogenic dye coupler print
Edition of 2
Signed, titled, dated and editioned verso
Todd Selby
Todd Selby Biography Todd Selby makes interesting and incredibly intimate photographs of artists, designers, writers, and muses in the settings they inhabit and those that inspire them. The interiors Todd Selby selects are secondary to their inhabitants; he seems to labor under the assumption that, by choosing fantastically creative and relentlessly energetic subjects, Todd Selby is sure to stumble upon some beautiful and captivating spaces. His logic works — the spaces he captures are skillfully designed and elegantly composed, but it is Selby's precision in documenting the highly personal items that transform a home into a sort of autobiographical installation that makes these images so revealing, and ultimately, a purer portrait. Todd Selby injects a new vitality so often absent in design and shelter photography, and given new meaning to "portrait photography." The freshness of his approach and the success of TheSelby.com have since led a number of international companies to seek him out for collaboration, including Louis Vuitton, Nike, Crate & Barrel, Converse, and Cole Haan. Todd Selby's photography has been featured in numerous publications, including British Vogue, Nylon, New York Magazine, and the London Sunday Times. His website receives over 100,000 unique visitors daily. His pastimes include eating four square meals a day, tying his shoes, planning vacations, breaking his computers, and working on his tan. Todd Selby currently lives in New York City.