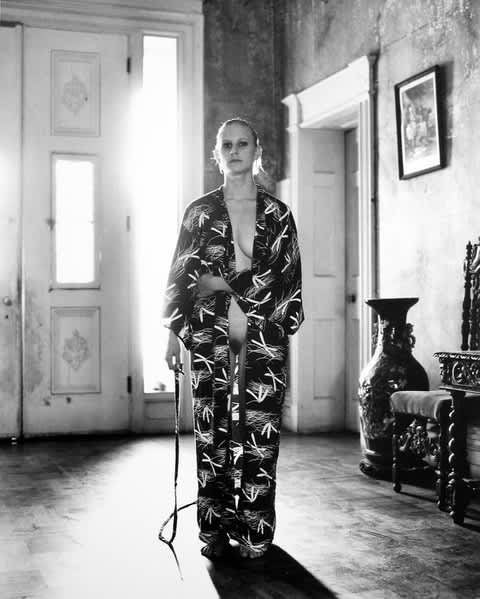 Katy Grannan
Katy Grannan Alexis, Rokabe Farm, Rhinebecck, NY
,
2003
Silver gelatin print mounted to museum board
20 x 16 inches
Image: 20 3/16 x 16 1/8 inches
Paper: 20 3/4 x 16 5/8 inches
Mount: 24 1/16 x 20 1/16 inches
Edition 1 of 6 + 2AP
Signed, dated, and editioned in pencil verso
Katy Grannan
Katy Grannan Biography Katy Grannan is a contemporary American photographer best known for her intimate portraits of strangers. Grannan's process and the consequent images are informed by her own childhood and the American northeast. Each photograph is imbued with secrecy, desire, and hidden intentions. "I have a terror of things being nice as knowing what to expect," she explained. "Making...