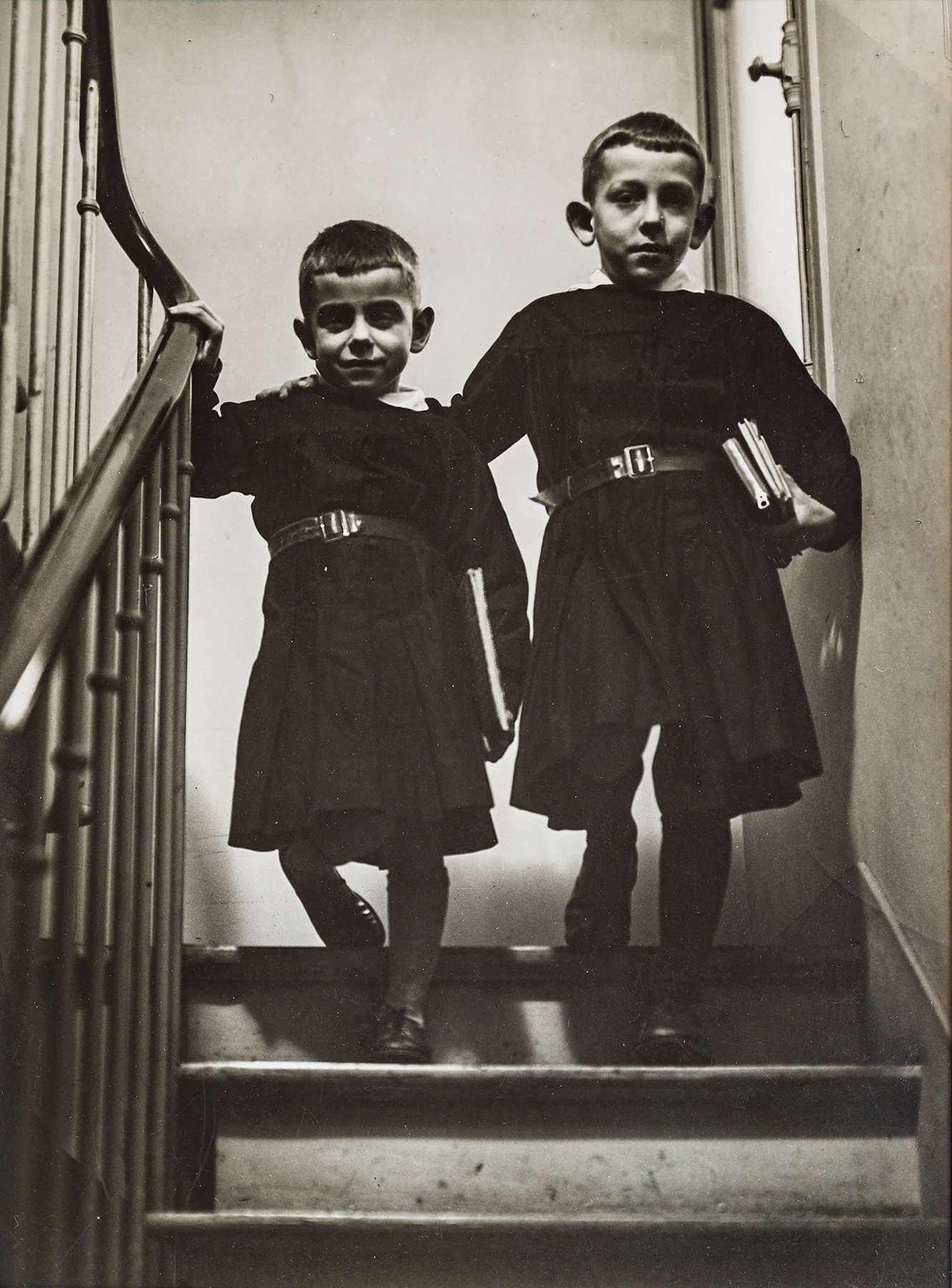 André Kertész
Ecoliers (the students)
,
1930
Silver gelatin print
9 x 6 7/16 inches
Photographer's stamp
Provenance: Alex Novak 2008
Purchase price: $2,500

André Kertész
André Kertész Biography Photographer André Kertész (1894-1985) was born in Budapest, Hungary. As a child, he'd rummage in his uncle's attic through piles of old German and Hungarian illustrated magazines. He started to develop his passion and eye for photography while working as a Budapest stock exchange clerk; he purchased his first camera and made his first photograph in 1912....