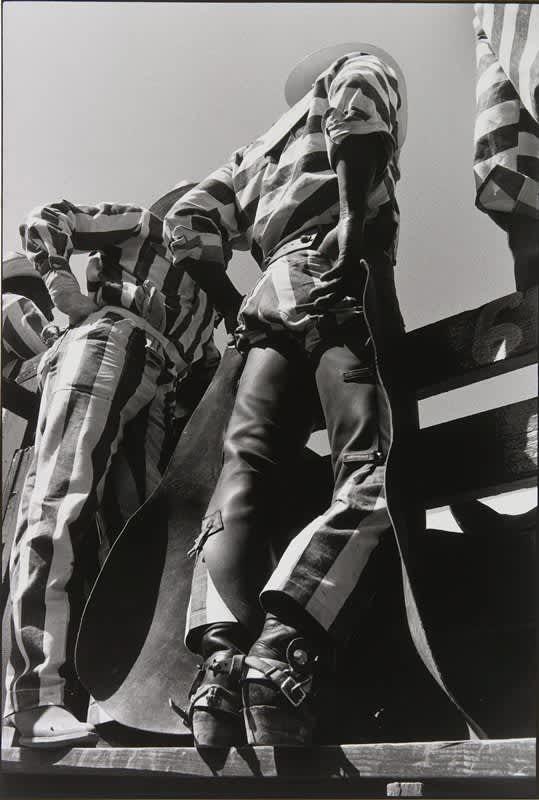 Danny Lyon
Texas Prison Rodeo, Texas Department of Corrections
,
1968
Silver gelatin print
Image: 11 13/16 x 8 inches
Paper: 13 15/16 x 11 inches
Signed in pencil verso
Danny Lyon
Danny Lyon (born in New York, 1942) is highly regarded as one of the most influential documentary photographers of the last five decades. His many books include The Movement (1964), The Destruction of Lower Manhattan (1969), Conversations with the Dead (1971), Knave of Hearts (1999), Like a Thief's Dream (2007), and Deep Sea Diver (2011). Lyon has been awarded Guggenheim...