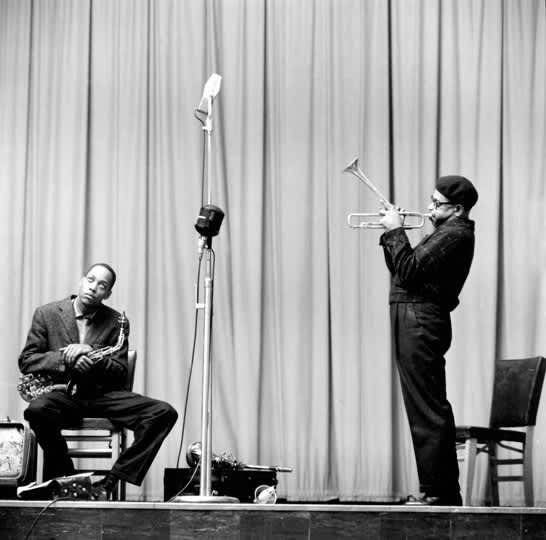 Herman Leonard
Dizzy Gillespie, Sonny Stilt, New York
,
1953
Silver gelatin print
14 x 11 inches
Signed, titled, and dated in ink recto
Herman Leonard
Herman Leonard Biography Herman Leonard was born in Allentown, PA in 1923. At the young age of 9, he witnessed an image being developed in his brother's darkroom and became enthralled with the magic of photography. In 1947, after a stint in Burma during WWII, Herman Leonard graduated from Ohio University with a BFA in Photography, the only school in...