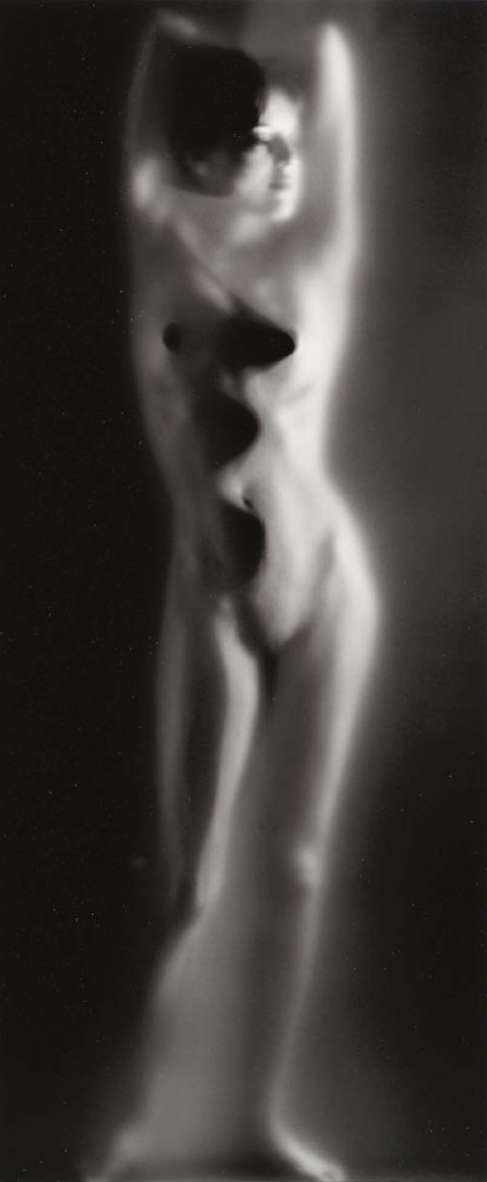 Ruth Bernhard
Luminous Body
,
1962
Silver gelatin print mounted to museum board
14 x 11 inches
Image: 13 1/2 x 6 1/8 inches
Paper: 19 7/8 x 16 inches
Signed in pencil recto; signed, titled, and dated in pencil verso
Ruth Bernhard
Ruth Bernhard Biography Ruth Bernhard was a distinguished 20th-century photographer known for her classical black-and-white photographs of the female nude and inanimate objects. In 1935, she met Edward Weston and became part of Group f/64, joining Modernist West Coast photographers like Weston, Ansel Adams, Minor White, Imogen Cunningham, Wynn Bullock, and Dorothea Lange. The group took a purist approach to...