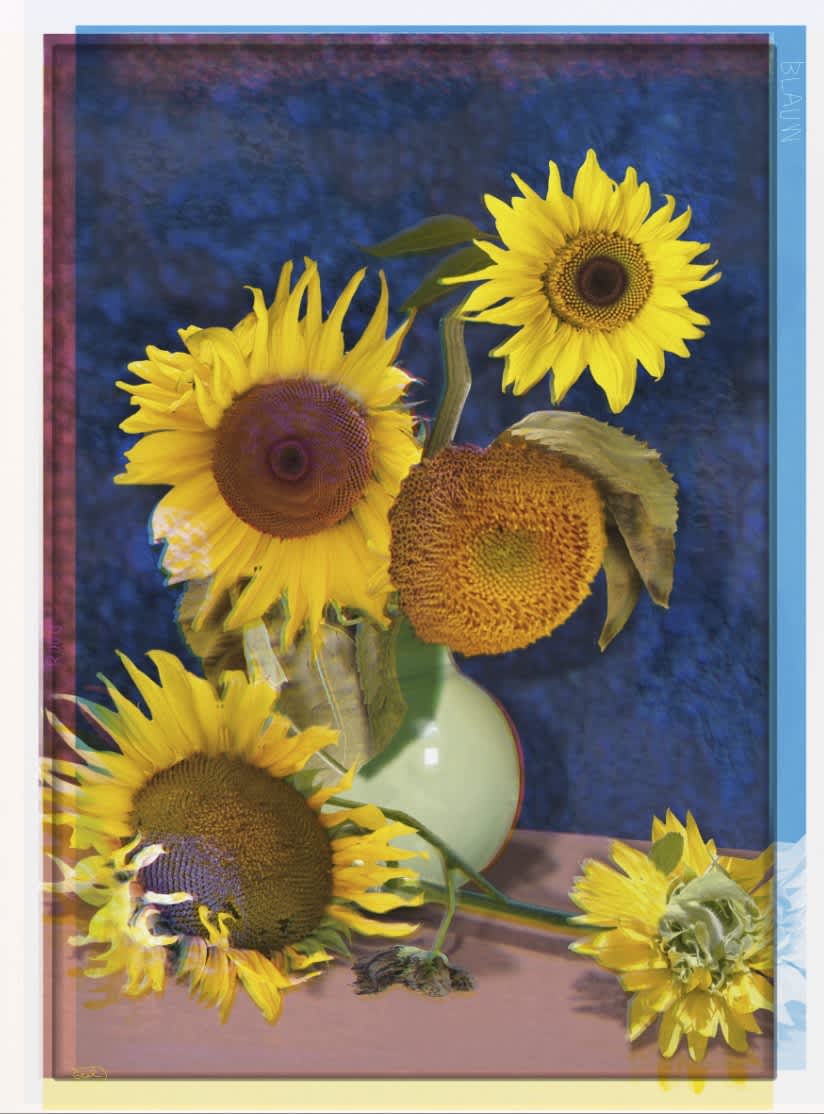 Ruud van Empel
Van Gogh #6
,
2020
23 1/2 x 16 1/2 inch archival pigment print
Edition of 7
Signed, titled, dated, and editioned on artist label verso
Ruud van Empel
Ruud van Empel Biography Dutch photographer Ruud van Empel (1958-present) is celebrated for his intricate collage process, often merging a number of images through photo editing software and other digital approaches. Themes blend Surrealism with classic Western portraiture, resulting in pictures that are both dreamlike and familiar. An early career in graphic design as well as designing for theater productions and television informed his approach to photography, greatly focused on technology's influence on the modern world. Born in Breda, Netherlands, Ruud van Empel grew up to study at the St. Joost Academy of Art and graduated in 1981. Ruud van Empel's early work manipulating photos includes the series The Office, which captures office employees in non-office spaces. Later in the decade, he got to work on Study for Women, a magical realism series in which each image shows a woman in a different scene, with costumes ranging from modern clothing all the way back to vintage undergarments. The photos are both vibrant and haunting, calling to question how cutting edge technology shaped women's lives. In 2011, The Dutch National Television Network celebrated Ruud van Empel's photography with children via a television special called Beyond Innocence. His series World Moon Venus published in conjunction with an exhibit at the Museum Het Valkhom, Nijmegen in 2006. The book was considered an international breakthrough, diverting from Ruud van Empel's more dreamlike-inspired work to more detail-oriented classic forms. He is the recipient of many awards, including the St. Joost Prize (1981), Charlotte Köhlerprize (1993), H.N. Werkmanprize (2001), Municipality of Breda Oeuvre-prize (2013) and 2017 Artist of the Year/American Friends of Museums in Israel-NYC (2017). Ruud van Empel has had works appear in museums and galleries throughout the Netherlands as well as Tel Aviv Museum, Sir Elton John Photography Collection and Arne Zimmerman Collection, among others.