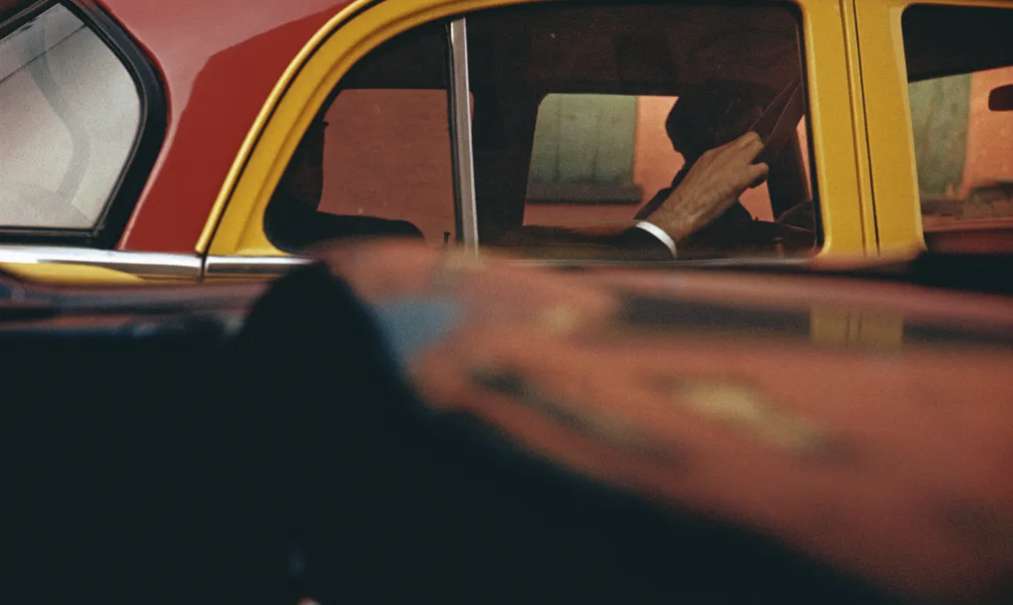 Saul Leiter
Taxi, New York
,
1957
Fuji crystal archival pigment print hinged. Printed 2006
16 x 20 inches
Image: 13 x 19 3/8 inches
Paper: 16 x 19 7/8 inches
Edition 2 of 10
Signed, and editioned with annotations in ink verso
Saul Leiter
Saul Leiter Biography Saul Leiter is known for his enormous contribution in the area of color photography, distinguished by an overall hue and a painterly quality that stands out among the work of his contemporaries. In The New York School, Jane Livingston wrote, 'The very fact that color becomes the subject of the photographs places Leiter's work in another realm-a...