Courtney and I have just arrived in Bridgehampton; we landed early Wednesday morning and have since hit the ground running with our installation crew to set up our booth for the fair. Yesterday was simply a day of final preparations in readying our booth with our stellar selection of photographs and acclimating ourselves (free of humidity) with this preserved and elegant part of the county occupying the south fork of Long Island.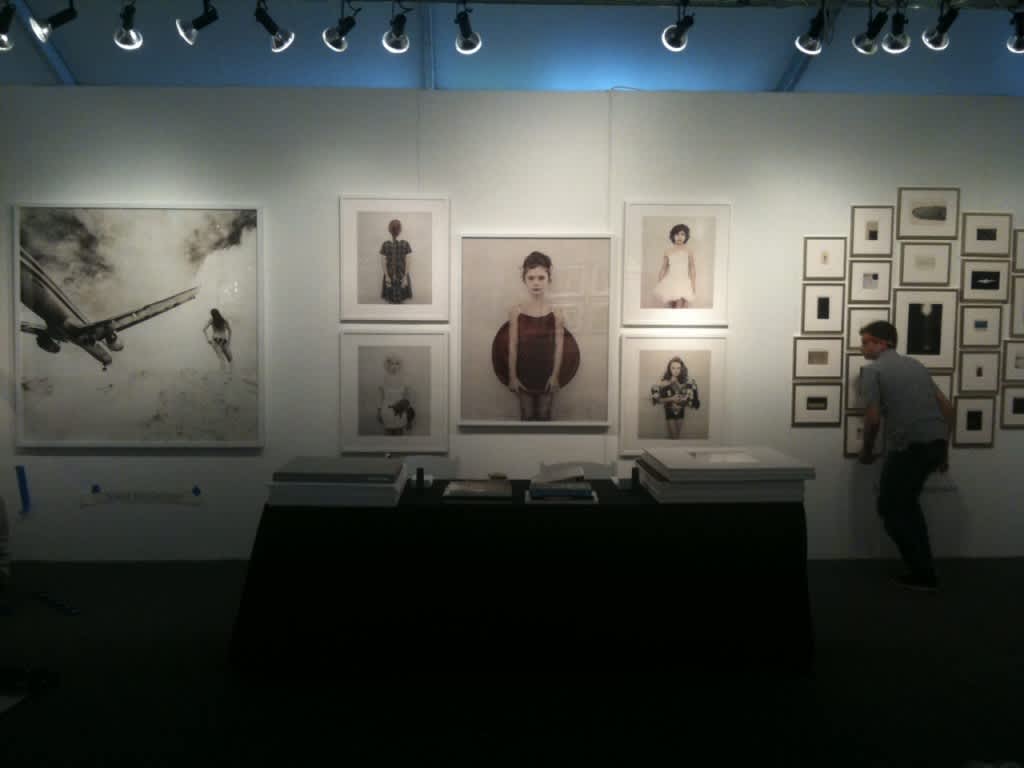 This year, we are showing works from Vee Speers's "Birthday Party" and "Immortal" series, both of which have had such tremendous responses and attention from past fairs such as Art Miami and Paris Photo, as well as the beautiful works by our famed Mona Kuhn who always keeps patrons returning to the booth to see her work at art fairs. We have brought with us images from MasaoYamamoto's "A Box of Ku," "Nakazora," and "Kawa=Flow" series in a tight nit installation luring viewers in to take a closer look at these tiny gem like expressions. We are pleased to present works also from Josef Hoflehner's "Jet Airliner" series as well as photographs by the young and upcoming artist and megablogger, Todd Selby, who is more known for his images of celebrity interiors that can be seen in his book, The Selby is in Your Place. We feel our selection offers a very fresh taste of contemporary photography that has given us an identifiable and distinguishable presence at ArtHamptons this year.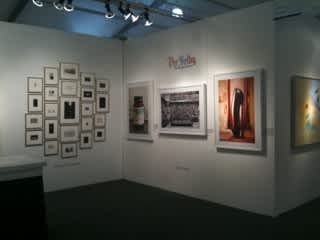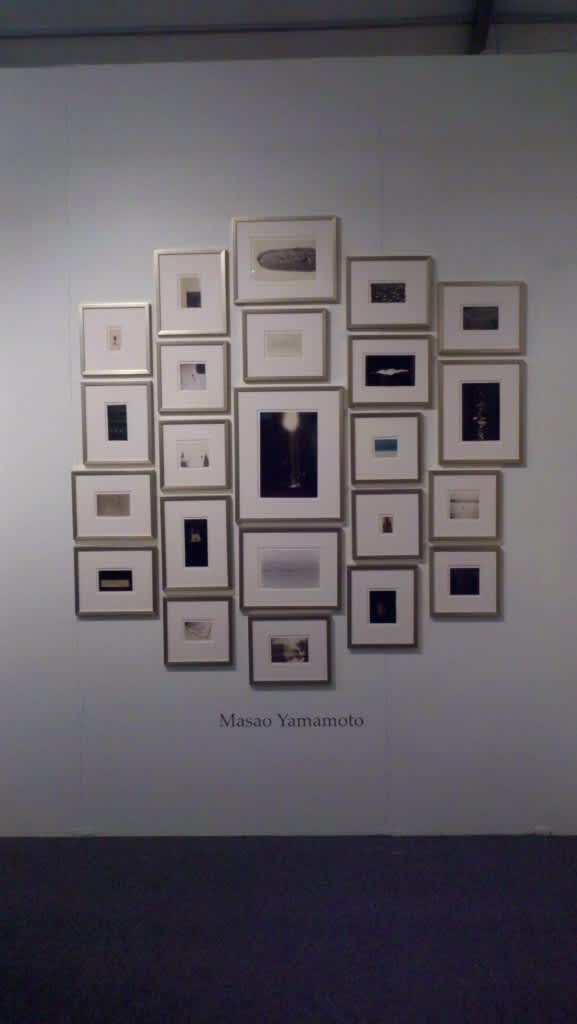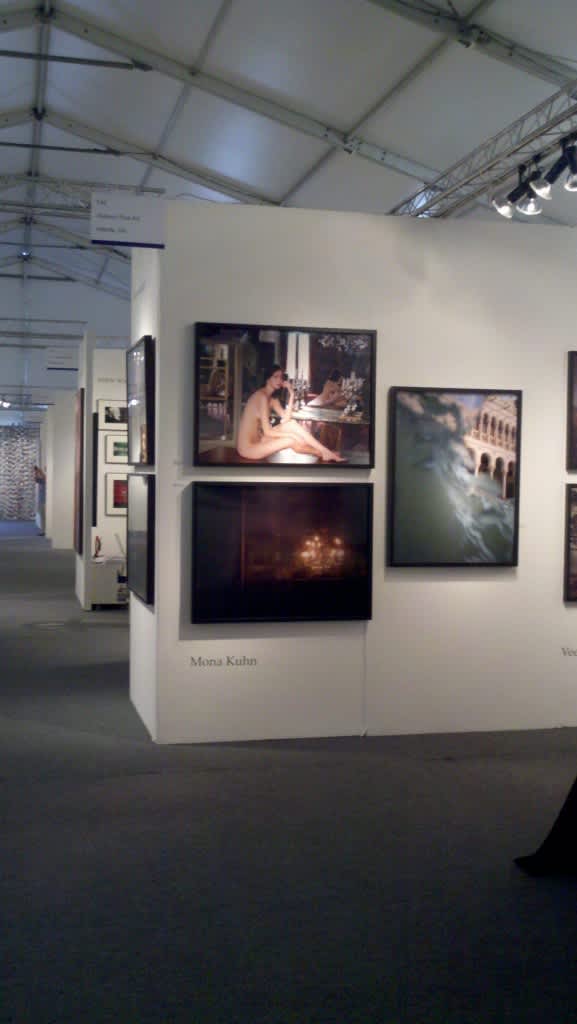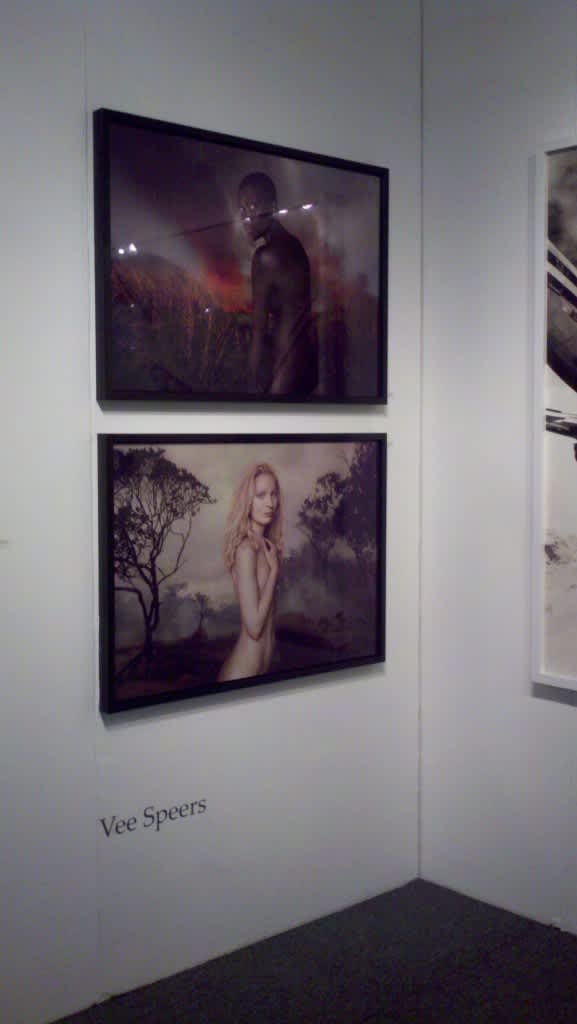 Tonight is the opening of ArtHamptons that will benefit Longhouse Reserve, and we are ecstatic to begin the festivities! Today has been an orientation for Courtney and me, as this is our very first time exhibiting with ArtHamptons. The weather is spectacular with a high of 84 degrees and clear blue skies; a nice escape from Atlanta! The beach is beyond elegant, sophisticated, and undeniably chic, yet effortless. The aesthetic of this atmosphere is very regal and understated; our selection is a nice reflection of the general ambience of the Hamptons that complements the region's personality. Earlier today, Courtney and I spent the morning driving around and familiarizing our selves with the surrounding area. We greatly enjoyed a tour, led by Susan Harder, of East Hampton, Southampton, and Sag Harbour, which is part of the National Registry of Historical Places. Susan, 15 year veteran of East Hampton, previously worked as Andre Kertesz's agent and had long career at one of the most esteemed and early photo galleries, The Light Gallery, legendary for representing such masters as Kertesz, Harry Callahan and Aaron Siskind. Susan, who studied under Beaumont Newhall, helped in establishing these master photographers in the art market educating the public to their contributions to the history of photography. Here is a picture of her round glass house and as you can see, which was designed by John Rawlings, an art historian and architect.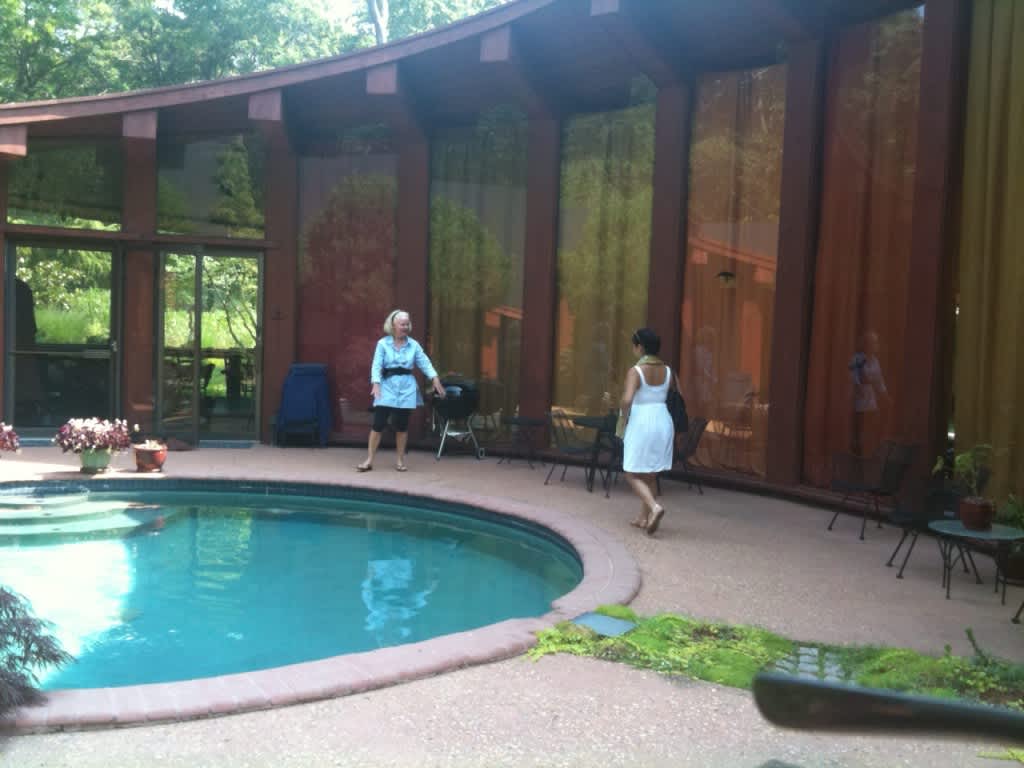 I would like to share with all of you a recent interview with Rick Friedman, the founder of ArtHamptons and Hamptons Expo Group Management, who expressed the strong presence of the 10 contemporary photography galleries representing at the fair this year, and the merits of collecting photography for its benefits of being both modern and accessible for aspiring collectors.
We are pleased to exhibit with our fellow colleagues in the photo world, those of which are represented at Aperture, NY, Catherine Edelman Gallery, Chicago, Danziger Projects New York, Eli Klein Gallery New York and Bejing, HackelBury Fine Art London, Jenkins Johnson Gallery San Francisco, and Throckmorton Fine Art, New York. What an honor and treat it is for us to work alongside such notable galleries for the weekend! We are looking forward to seeing what our friends in photography will be exhibiting as well.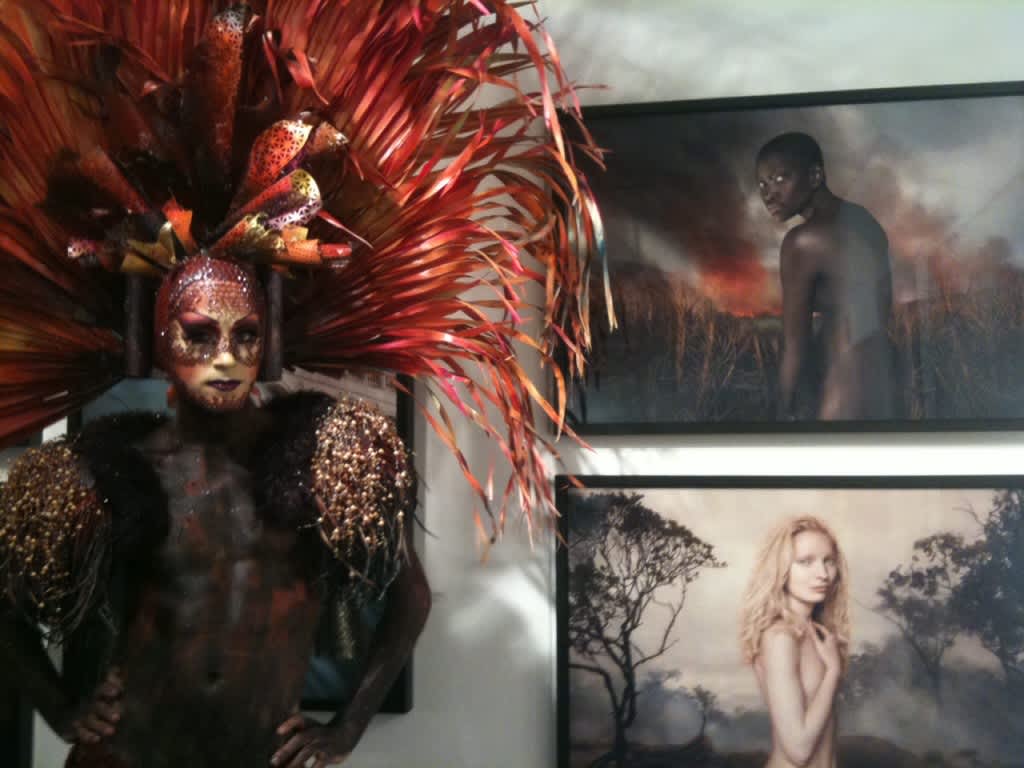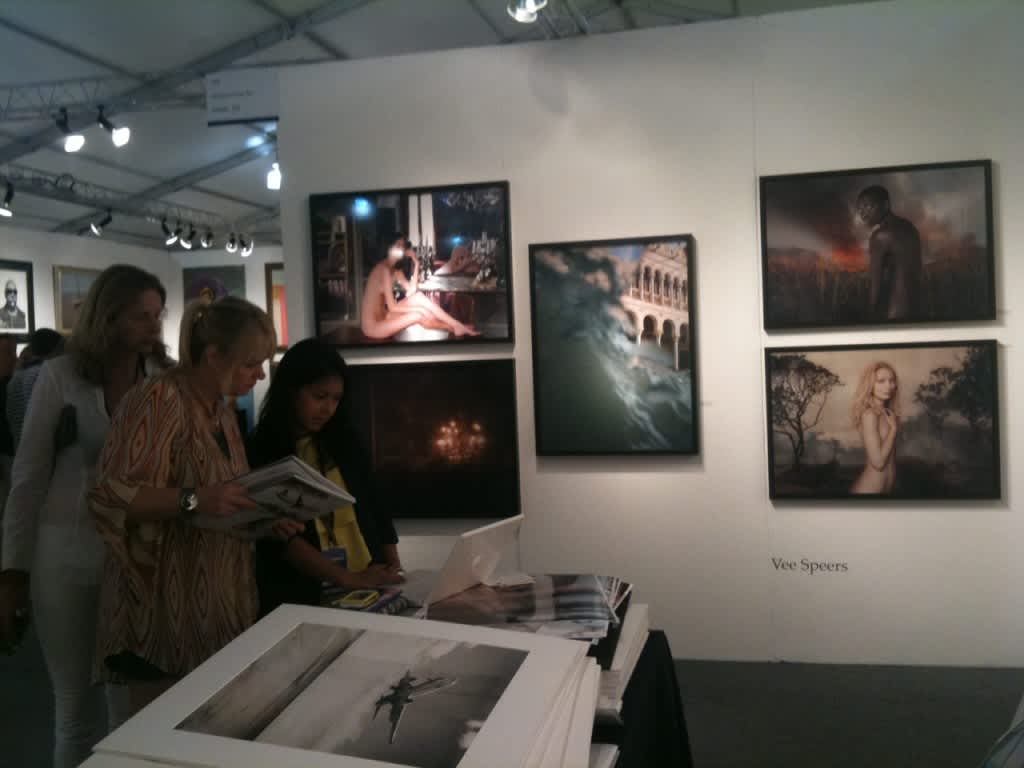 If you happen to be vacationing in the Hamptons and would like to drop by and enjoy the fair, please call the gallery at (404) 233-3739 and we will be happy to provide you with Patron Passes. The Show Times are as follows: Friday, July 8, 11am-7pm, Benefiting Guild Hall Saturday, July 9, 11am-7pm, Benefiting Bridgehampton Historical Society Sunday, July 10, 11am-6pm, Benefiting the Parrish Art Museum