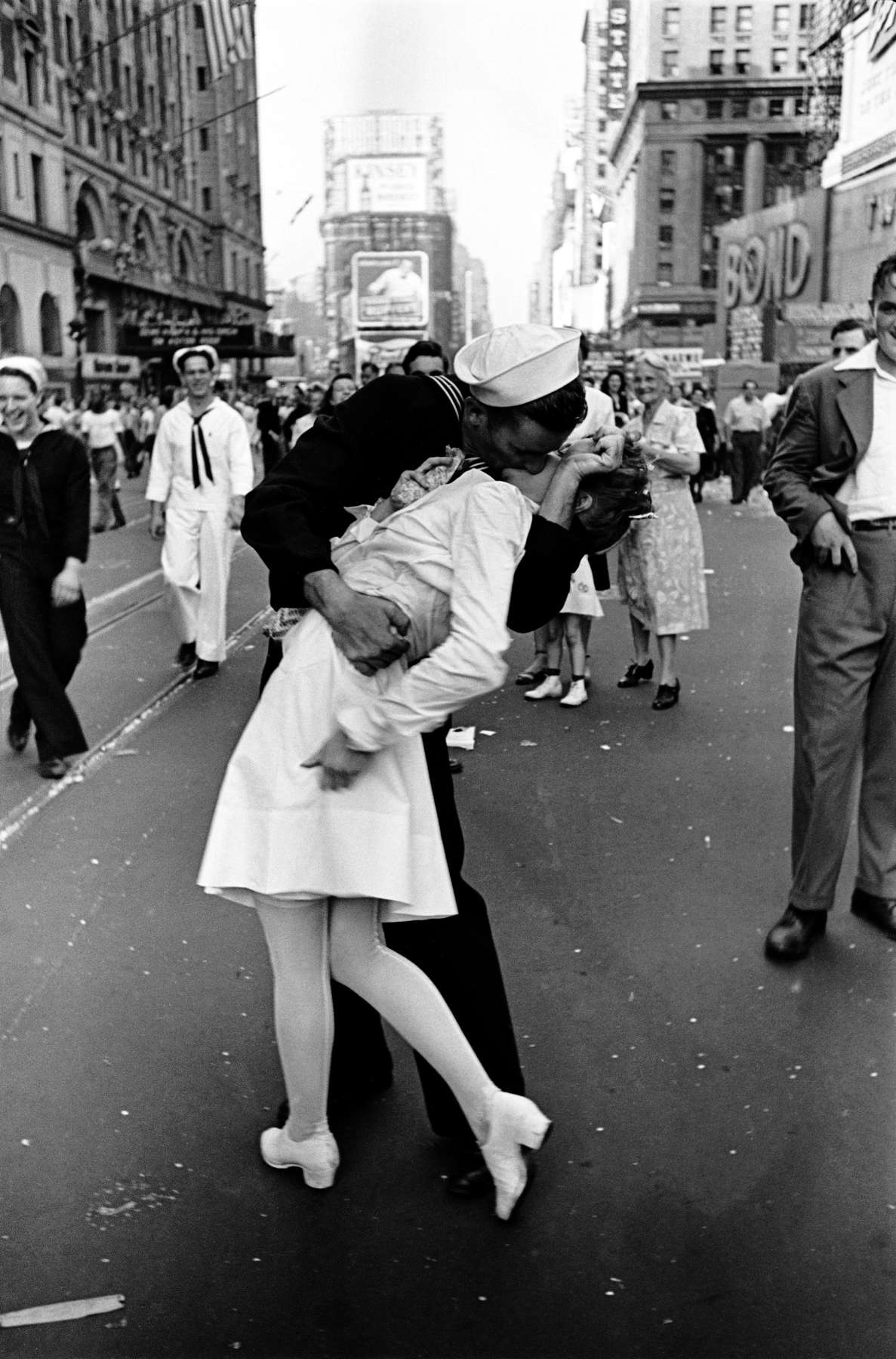 Alfred Eisenstaedt
VJ Day Kiss in Times Square
,
1945
20 x 16 inches silver gelatin print
Edition of 250

Signed and editioned in ink recto; titled and dated with annotations in pencil verso
Alfred Eisenstaedt
Alfred Eisenstaedt Alfred Eisenstaedt (1898–1995) was a German-American photographer and photojournalist. Photographer Alfred Esienstaedt is renowned for his candid photographs, frequently made using various models of a 35mm Leica rangefinder camera. Alfred Eisenstaedt is best known for his photograph capturing the celebration of V-J Day, Times Square,1945. Over the years, Photographer Alfred Eisenstaedt captured over 2500 assignments (86 covers) for...