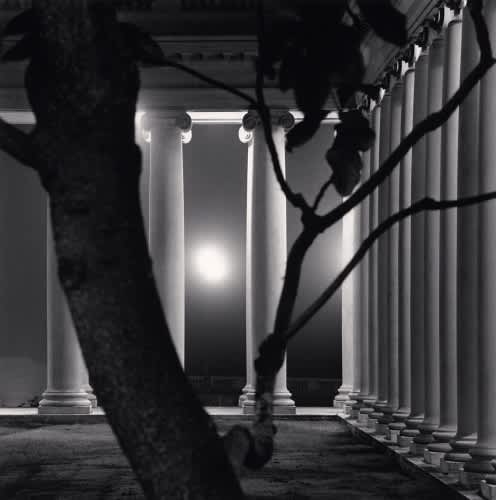 Michael Kenna
Courtyard, Study 1, Legion of Honor, San Francisco, California, USA
,
1991
Silver gelatin sepia toned print mounted to museum board. Printed 1992
Image: 7 1/2 x 7 1/2 inches
Mount: 20 x 16 inches
Edition 19 of 45 +4AP
Signed, editioned, and dated in pencil recto; signed, titled, dated, and editioned in pencil on artist stamp verso

Michael Kenna
Michael Kenna Biography British photographer Michael Kenna (1953-present) is best known for his black-and-white landscape photography in which he often utilizes drawn-out exposure times, some up to 10 hours in length. Most of Michael Kenna's photography is taken at dawn or at night, and he has commented that 'you can't always see what's otherwise noticeable during the day … with...