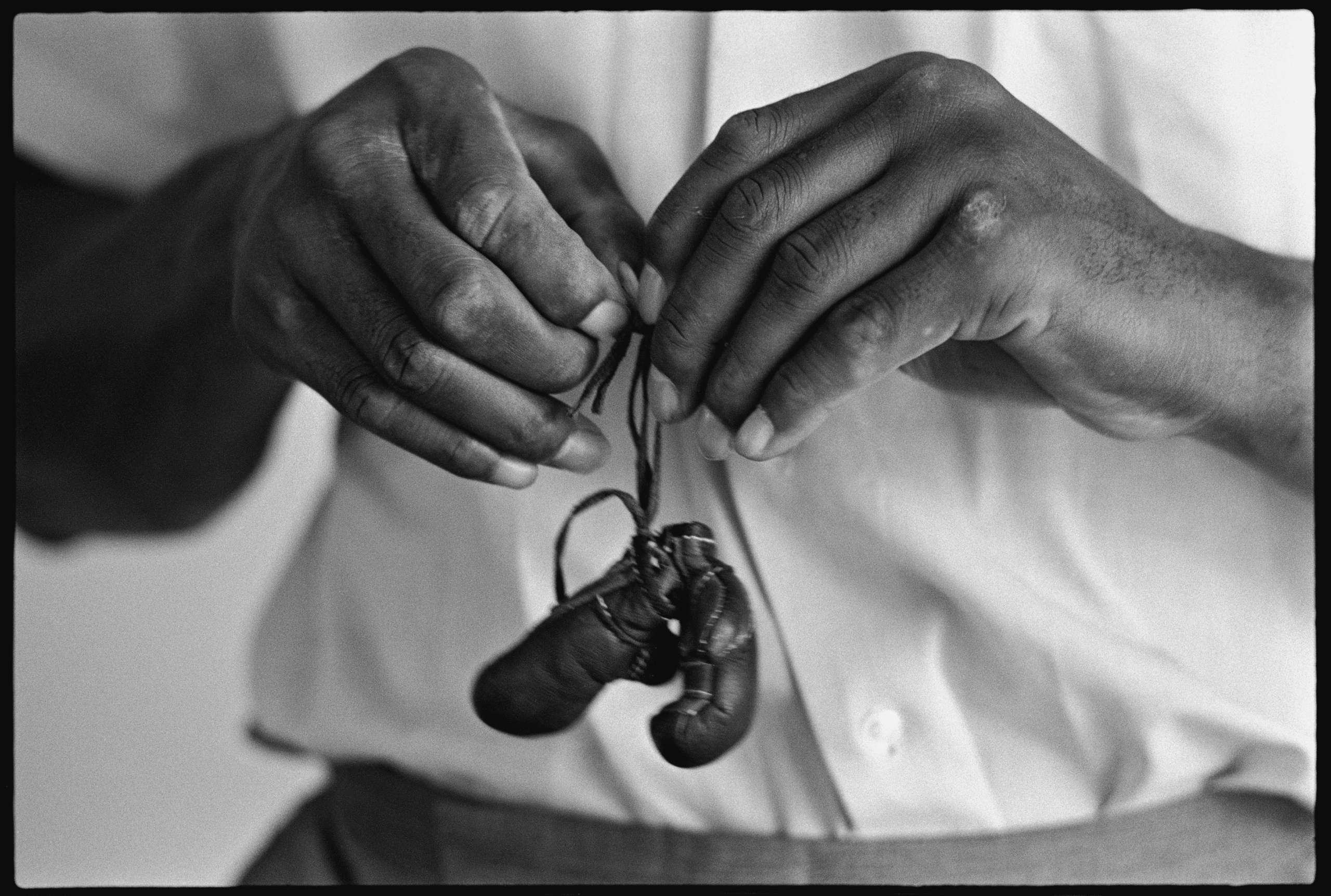 Steve Schapiro
Muhammad Ali (Cassius Clay) with mini gloves, Louisville, KY
,
1963
16 x 20 inch silver gelatin print
Edition of 25

30 x 40 inch silver gelatin print
Edition of 12
Signed, titled, dated, and editioned verso
Steve Schapiro
Steve Schapiro Biography Steve Schapiro was an American photojournalist who documented six decades of American culture, from the assassination of Martin Luther King Jr. and the presidential campaign of Robert F. Kennedy to Andy Warhol's Factory and the filming of The Godfather trilogy. He published a dozen books of his photographs, exhibited his work in shows from Los Angeles to Moscow, and is represented in the permanent collections of the Smithsonian Institution, the Metropolitan Museum of Art, and the J. Paul Getty Museum, among others. His photographs have appeared in museum and gallery exhibitions worldwide. The High Museum of Art's Road to Freedom, which traveled widely in the United States, includes numerous of his photographs from the Civil Rights Movement and of Martin Luther King, Jr. Recent one-man shows have been mounted in Los Angeles, London, Santa Fe, Amsterdam, Paris, and Berlin. Steve has had large museum retrospective exhibitions in the United States, Spain, Russia, and Germany. Schapiro passed away on January 15, 2022. At the time of his death, Schapiro had two photography books prepared to be published in 2022: Andy Warhol and Friends 1965–1966 (Taschen) and seventy thirty (Damiani) pairing 70 of his photographs alongside 30 of his son Theophilus's. He also had books on photojournalism, New York City, Riverside Records, and celebrities prepared for future publication.