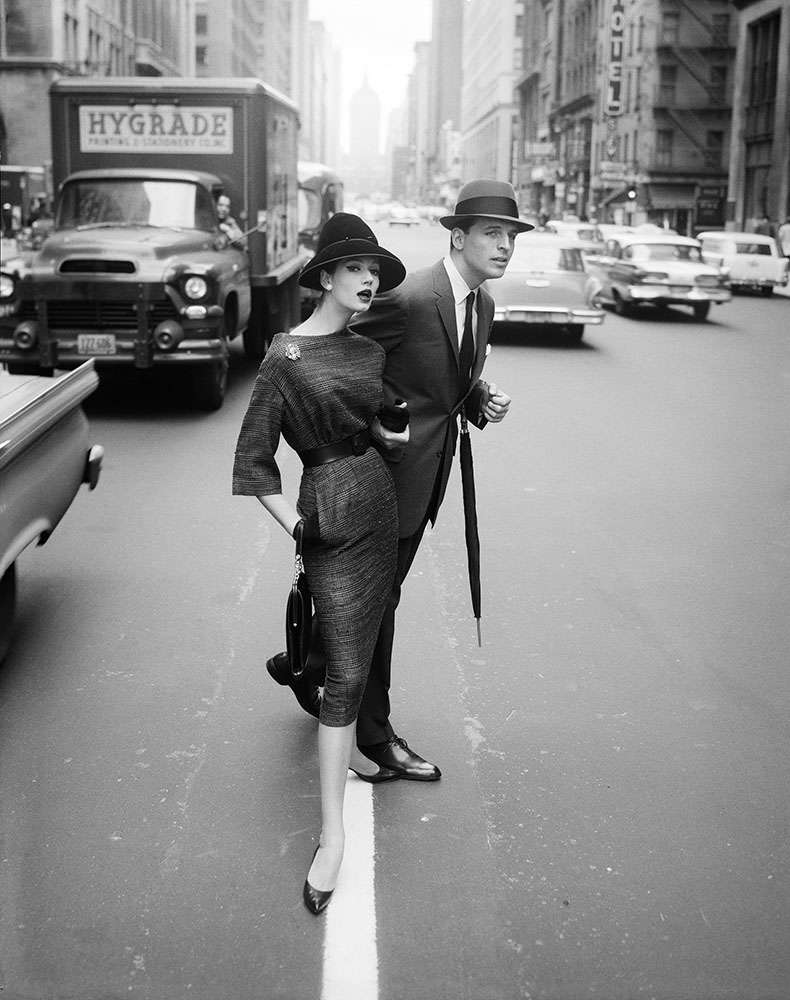 William Helburn
Simone D'Aillencourt Crossing the Street, Park Avenue South, New York, NY
,
1959
14 x 11 inch silver gelatin print
20 x 16 inch silver gelatin print
24 x 20 inch silver gelatin print
Signed verso
William Helburn
William Helburn Biography American fashion and advertising photographer, William Helburn, is best known for his photographs of his decade's most elegant women, Dorian Leigh, Dovima, Suzy Parker, Jean Shrimpton, Angela Howard, Jean Patchett, Lauren Hutton, and Sharon Tate. He is a contemporary of Richard Avedon, Irving Penn, and Lillian Bassman. Throughout his career Helburn aimed to grab the viewer's attention,...