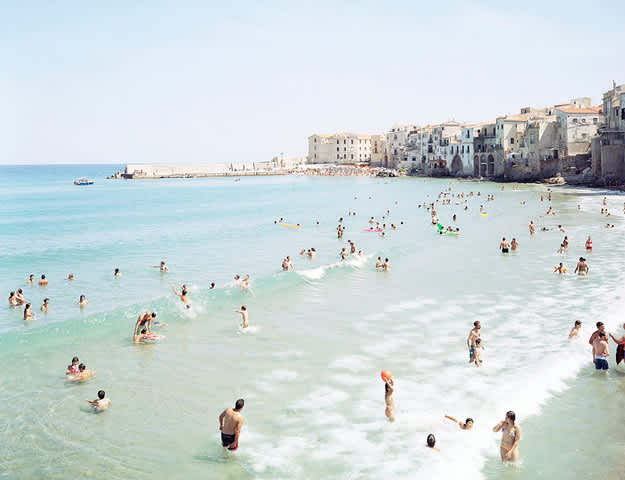 Massimo Vitali
Cefalu First Surf, #3196
,
2008
71 1/2 x 95 1/2 inch digital chromogenic print
Edition of 6
Signed, titled, and dated verso
Massimo Vitali
Massimo Vitali Biography Photographer Massimo Vitali was born in Como, Italy, in 1944. He moved to London after high school, where he studied Photography at the London College of Printing. In the early Sixties, Massimo Vitali started working as a photojournalist, collaborating with many magazines and agencies in Italy and in Europe. It was during this time that he met...